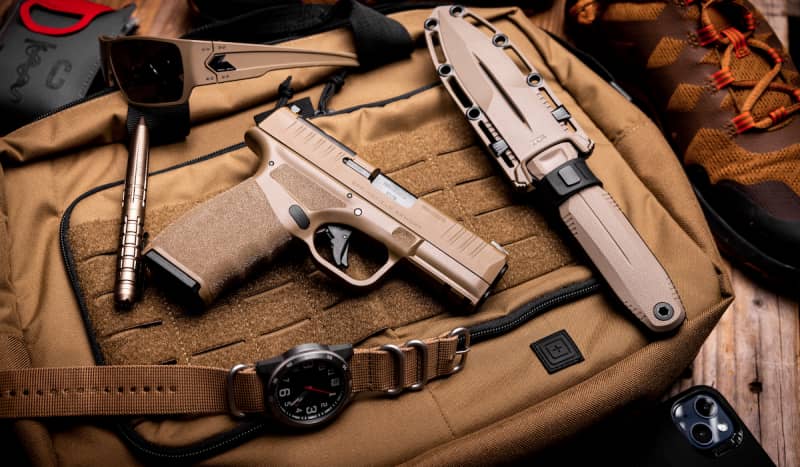 Springfield Armory released the standard Hellcat nine years ago. Can you believe that? Sometime between now and then, someone had the great idea to make a Pro model. The Hellcat Pro retained everything that made the Hellcat so successful, but with some added benefits. A longer grip and a longer barrel brought the Hellcat into a new category of Springfield pistols. Now, if you love your Hellcat Pro and would like to start a collection, Springfield is releasing the Hellcat Pro in a new color, Desert FDE.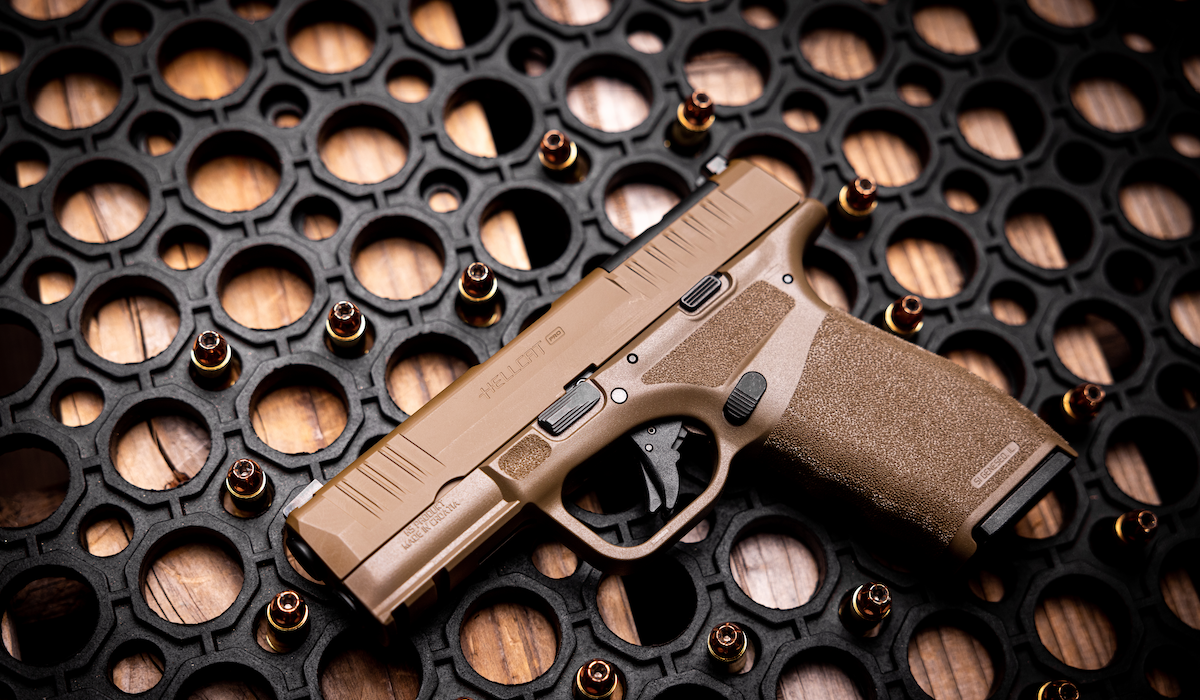 Springfield Armory coverage on OutdoorHub
Combining class-leading concealability with the performance of a larger handgun to provide an exceptional everyday carry pistol, Springfield Armory® is proud to announce the release of the Hellcat® Pro 9mm pistol in Desert Flat Dark Earth (FDE).
Flatter, Darker, Earthier: The Springfield Armory Hellcat Pro Desert FDE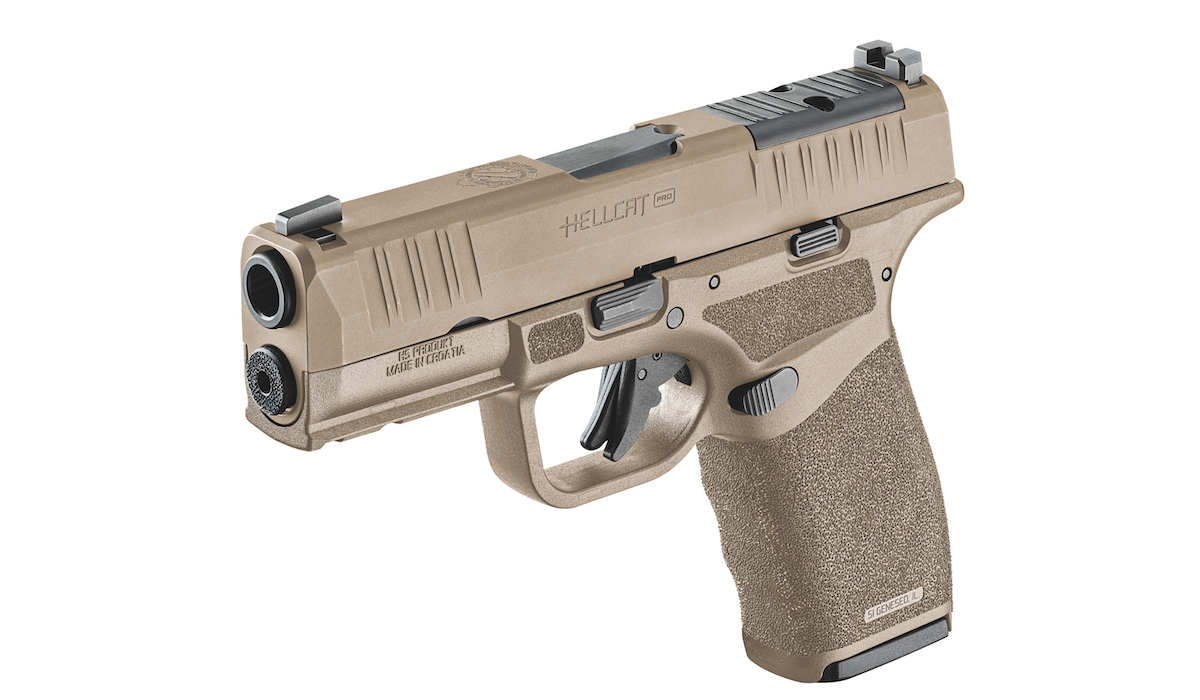 The Hellcat Pro carries 15+1 rounds on board, and a spare magazine is included. The FDE model boasts all of the same features as the black version, including front and rear cocking serrations. The slide is optics-ready, using the Shield RMSc pattern. The frame and slide are Desert FDE but feature black accents. The grip uses Sprigfield's Adaptive Grip Texture to keep the gun locked into your hand. The famous U-Dot sights are used, consisting of a tactical rack u-shaped rear notch and a tritium and luminescent front sight. MSRP is $677 compared to the black model's $634.
SPECS
Caliber: 9x19MM
Capacity: 15+1
Barrel length: 3.7″
Width: 1″
Weight: 21 oz
MSRP: $677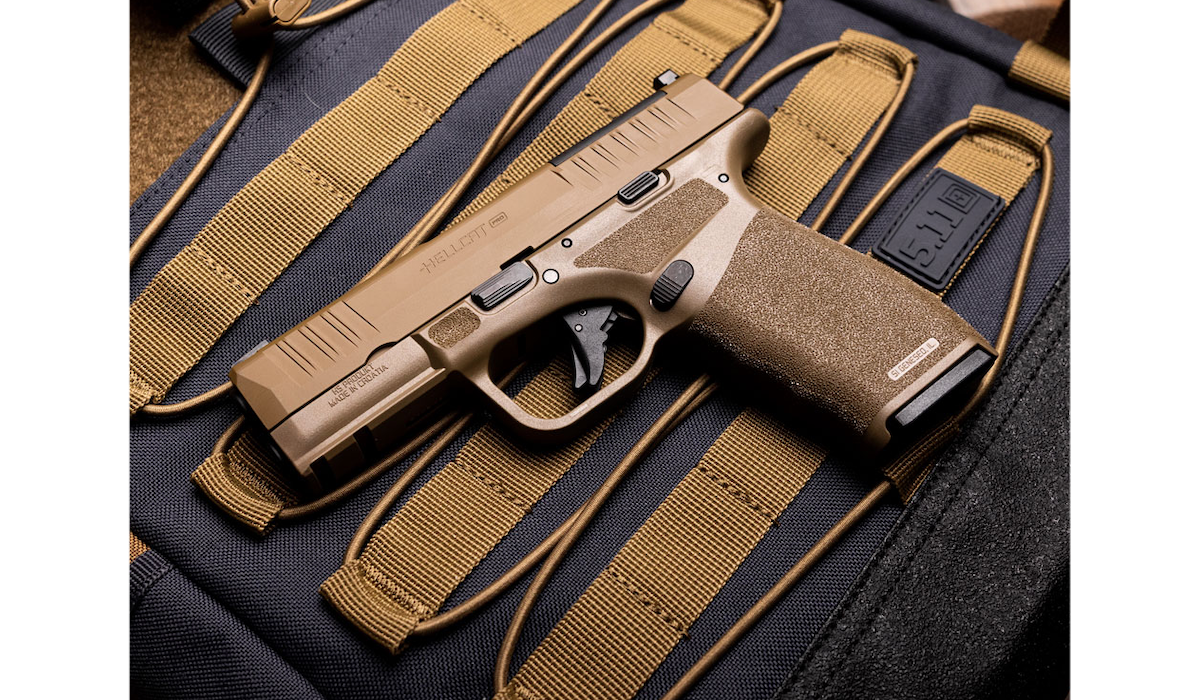 If you want to take a closer look at the Springfield Armory Hellcat in Desert FDE, head to their website. Be sure to also look at their social media pages. Springfield can be found on Facebook, Instagram, and YouTube. Keep your powder dry.