Brand new for the Winter of 2022 and just in time for you to start up another build is the new SIG Sauer ROMEO4XT-PRO. The ROMEO4XT-PRO is packed with new features that make it much more useable on just about any rifle or shotgun and also adds a coupe of new design changes to make it more useable when wearing armor or heavy hunting gear. The new ROMEO4XT-PRO will incorporate a new multi-reticle design featuring a central 2MOA dot and will also be available in both Black and FDE color schemes right from the factory to match your favorite hunting rifle or shotgun.
More from SIG Sauer @ OutdoorHub: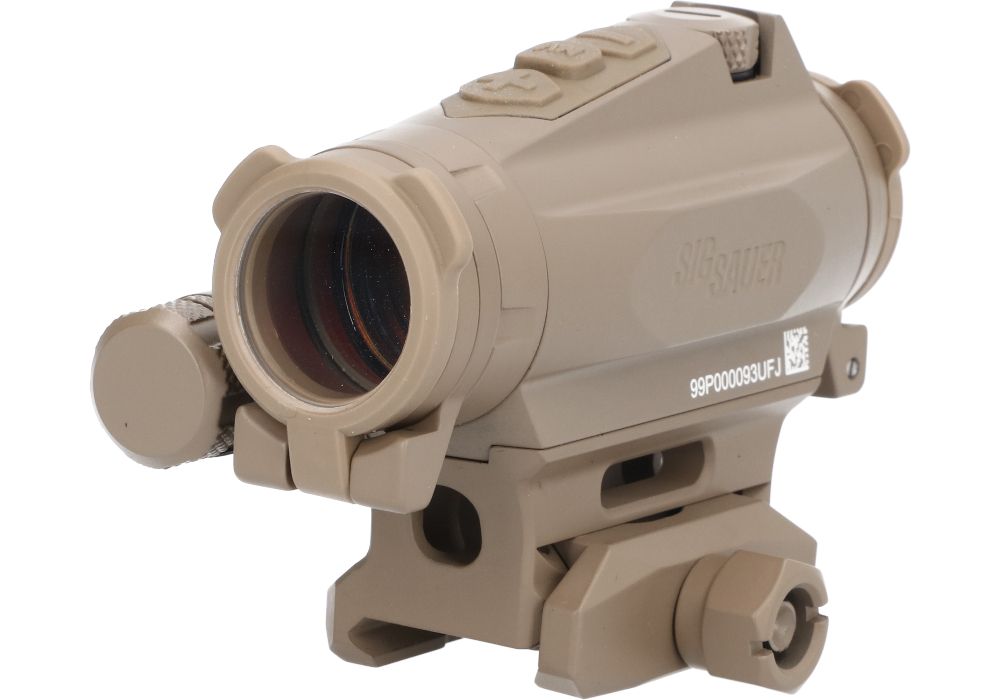 Meet the NEW SIG Sauer ROMEO4XT-PRO MIL-SPEC Red Dot Sight
The ROMEO4XT-PRO will be available with 4 different reticle options including a plain 2-MOA dot, Ballistic Dot Reticle, Circle Dot, and a Circled Ballistic dot. The ROMEO4XT-PRO will also be available in both Black and FDE color schemes and comes complete with lens caps, and a kill flash lens accessory. The new optic weighs in at just 7 ounces and at the time of writing comes with 9 daytime and 3 night vision power settings and makes use of a central 2 MOA dot.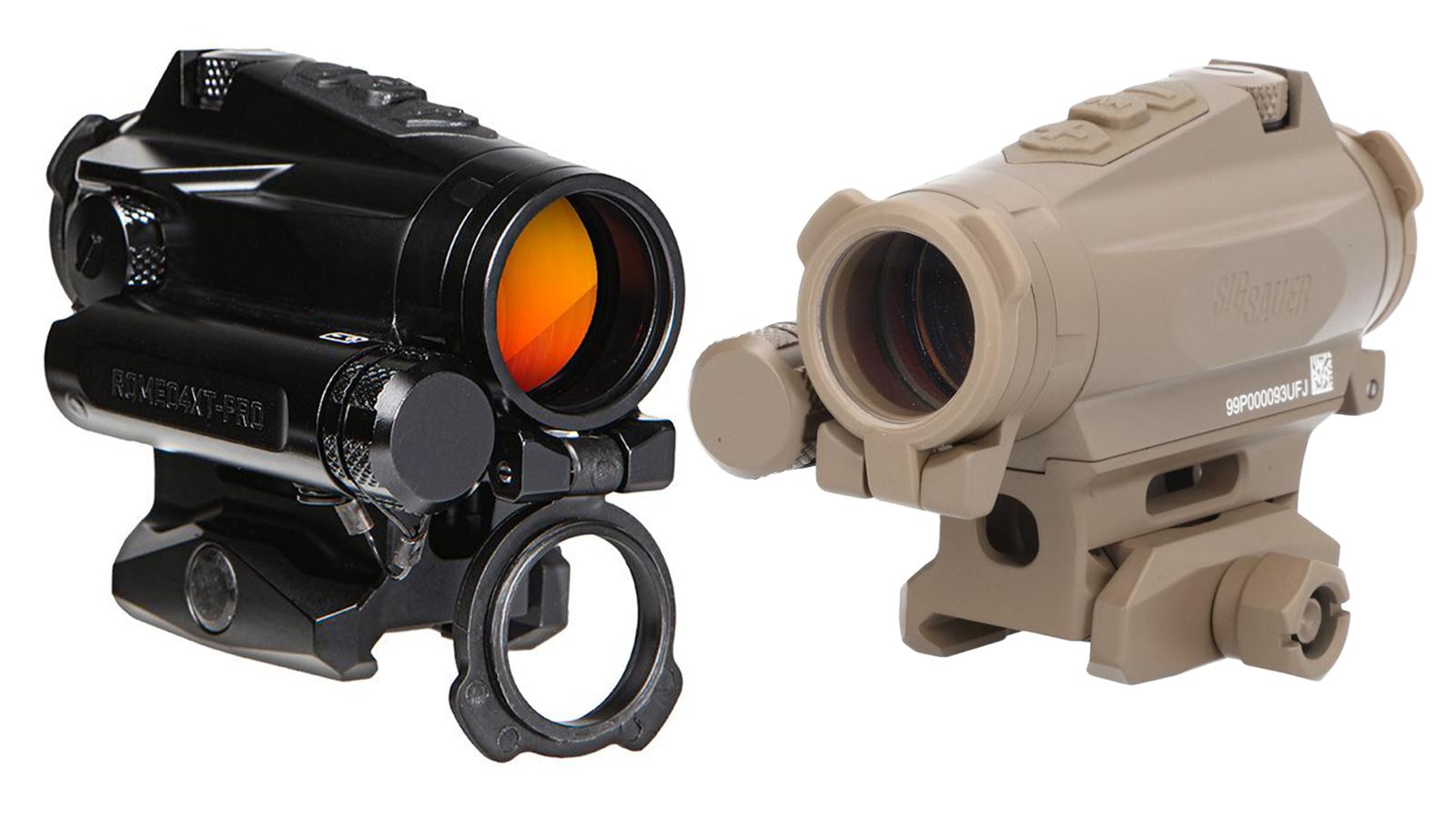 Introducing the ROMEO4XT-PRO MIL-SPEC Red Dot Sight. 

The ROMEO4XT-PRO offers the same high-end optical performance, quad-reticle, and legendary durability of the original ROMEO4T while adding key features requested by professionals.  Illumination control moves to the top, providing easy access with either hand while staying clear of chest rigs and plate carriers when slung.

A dedicated night vision override switch makes short work of drastic changes in lighting conditions and by combining MOTAC with a common AAA battery, the ROMEO4XT-PRO is rated for 50,000 hours of runtime.  Like its predecessor, the ROMEO4XT-PRO is IPX8-rated for waterproof and fog proof performance and is tested to MIL-STD-810 to ensure reliable service.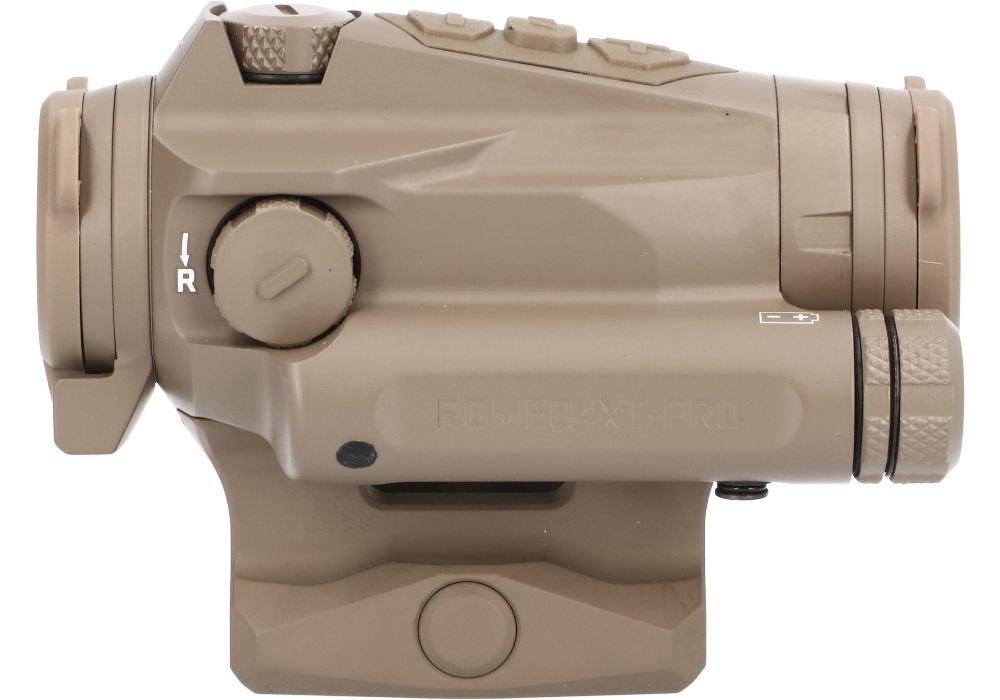 Both the FDE and Black versions of the new ROMEO4XT-PRO are available for purchase now and will cost $639.99 for the black version and $659.99 for the FDE version. For more information or to see a complete list of specifications, you can visit http://sigsauer.com/romeo4xt-pro-1×20-mm/ to learn more. Mounting this bad boy low on a semi-auto shotgun might make it one of the best options out there for a turkey gun as the new reticle should help you more accurately gauge the drop of your shot when using heavy tungsten shot or slugs on larger game.