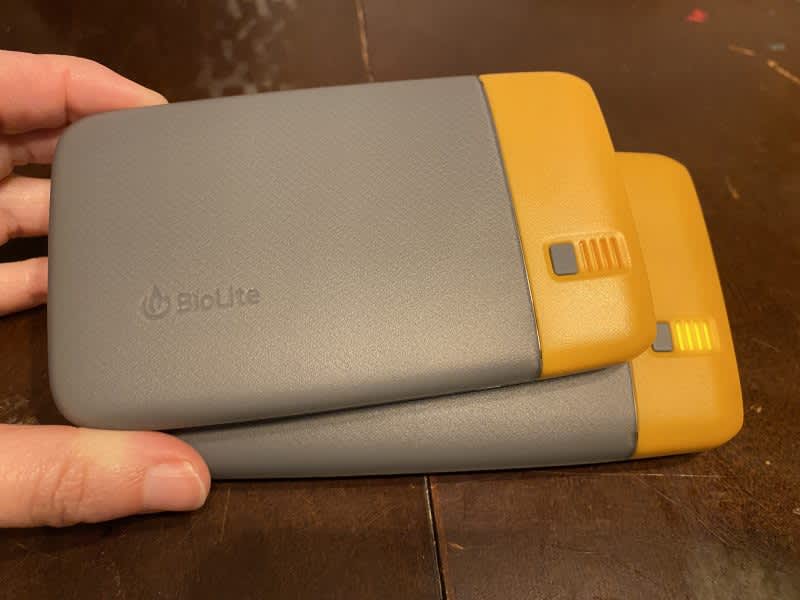 BioLite is known for their charging abilities. When they first came out with their camp stove that allowed you to cook and charge devices, that was a game changer for sure. Using the energy from fire to turn it into electricity? How much more awesome could that be?!
Today I'm going to be reviewing two of their new power banks. These are some of the most lightweight and slim power banks that I've seen in a while.
I have a ton of power banks, I have them in every kit and bag and vehicle. I think they're fantastic to have around for 'just in case'. I have used them in everyday life, had to pull one of out of my everyday carry bag to charge my phone. Of course, I use them a lot while camping or general adventuring.
Let's talk about these power banks: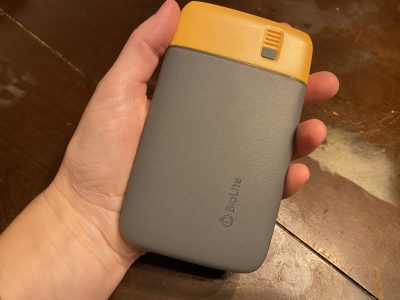 When I first took this out of the box, the slim and lightweight design was the first thing I noticed. It weighs 5.8oz and the total dimensions are 5 x 3 x 0.6 inches. Fits in your hand nicely and can be stored just about anywhere.
It has a 6,000 mAh Li-ion battery with 1 USB C PD port and 2 USB A ports. Can charge three USB devices at the same time with a total wattage output of 18W.
The one USB C port is a quick charge port, so if you need to charge your smartphone or anything else quickly, this is the port you'd use. Otherwise, the other two ports work perfectly well to charge as usual.
It has an indicator light on the outside and with a soft touch of the button, it shows how full the battery is.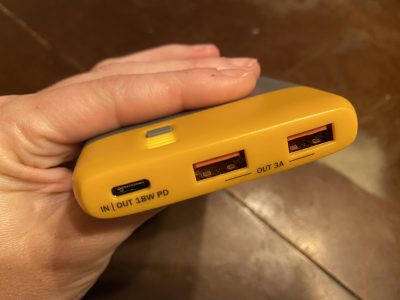 Holding it in my hand, it is really lightweight. Honestly one of the most lightweight ones I have, especially for the battery capacity.
You can also charge these with a solar panel! It takes about 3.5 hours in direct sun to fully charge this device with a 10watt or higher solar panel.
Also, this power bank can handle temperatures between -4 F to 104 F. Keep it in your pocket during the cold and keep it in the shade during the heat.
At $39.95 this is a great power bank to have on hand. I'm very impressed with it.
Now let's talk about the…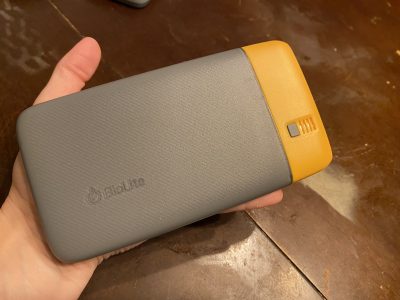 This is a slightly larger version of the Charge 20 that I spoke about above. Even though it's larger, it's still fairly compact and even lightweight, especially considering it has a 10,000 mAh battery. I will absolutely be putting this in my kit, as well, simply because of the larger charging capacity.
Like the Charge 20, the Charge 40 has 1 USB C quick charging port and 2 regular USB ports. It has a max wattage output of 18W and you can charge devices simultaneously.
It also has a button on it with lights to show how charged it is.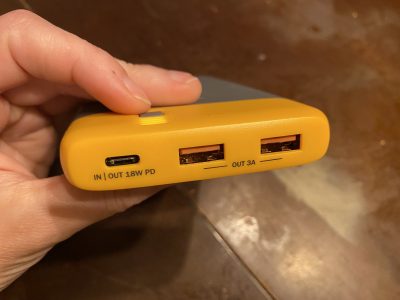 It weighs 9.4oz with dimensions of 5.9 x 3.2 x 0.7 inches.
This one can also be charged with a solar panel but it will take about 6.5 hours to fully charge from direct sunlight with a 10watt solar panel, but will charge faster with a higher wattage panel.
It has the same temperature operating specs as the Charge 20.
At $59.95, this is a great power bank to have on hand.
Which power bank is right for you?
What I like most about these power banks is that they're just power banks. What I mean is, they're not also flashlights and radios and a can opener. They're just power banks. They serve one purpose: to charge my USB capable devices. And I like that. Simple.
Any of their power banks are a great option. They're slim, lightweight and powerful. I'm really impressed with these power banks and highly recommend them, especially since they come from such a well-known brand as BioLite.
Check out the whole line of BioLite power banks.