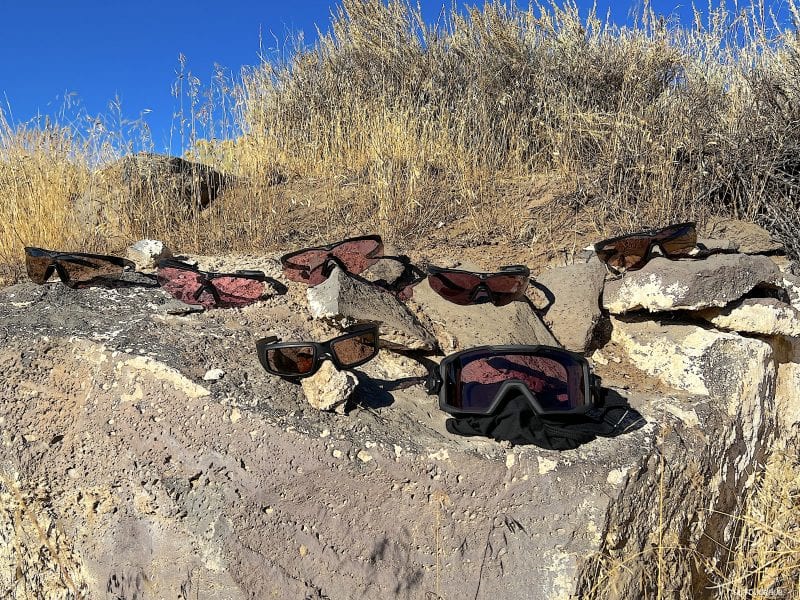 Revision Military, a purveyor of advanced eyewear protection systems, has launched a whole new set of lenses designed in a completely new fashion.  Instead of blocking out certain colors to increase contrast, as many conventional lens technologies do, Revision's new I-VIS lenses enhance light transmission and colors, allowing the wearer to have greater situational awareness in the field.  This can yield excellent results for the wearer not only on the battlefield, but also in a hunting and fishing context.  Disturbed earth, fur, rubs, and other animal sign can be seen easier when your eye has more color and clarity to choose from.  Not only that, but Revision's eyewear design provides minimal distortion and minimal fogging, allowing for ANSI Z87.1 ballistic protection at all times, whether you're on the hunt on on your scope.
Revision was kind enough to invite us industry professionals out to the mountains of central Idaho to show off their new I-VIS technology.  We got to test the lens in an item recognition lane, on a mountain-goat spotting hike, and at the range with rifles, shotguns, and an iron sighted SMG.  Let's take a look at the new lenses and see how they did.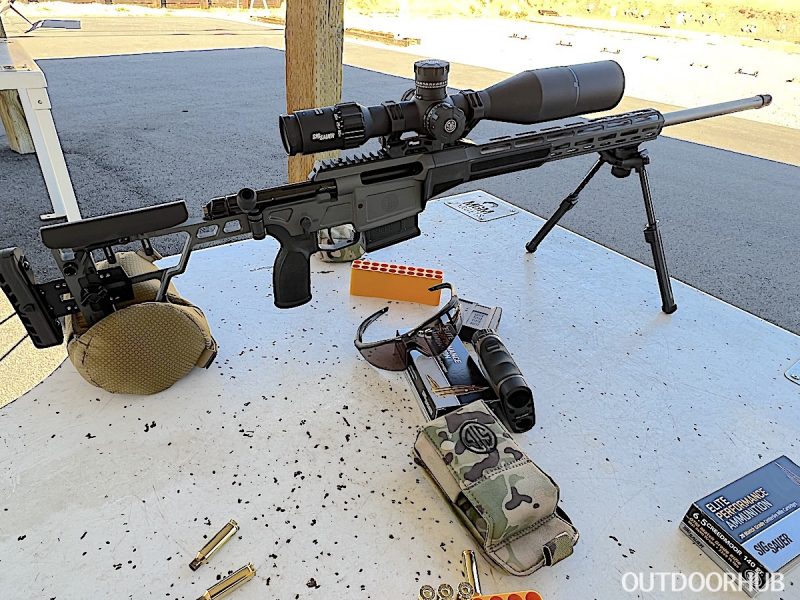 I-VIS: AI-enhanced tints to enhance color and clarity
I-VIS differs from conventional lens tints in that, while the lenses provide 100% UV-A-B-C protection, the I-VIS lenses expand the number of colors available to the eye, even mores than the naked eye can pick up without an I-VIS lens.  In practice, this meant that when wearing Revision Stingerhawks with I-VIS lenses installed, one could see enhanced colors, especially in the red-brown spectrum with a majority of the lens types.  Per Revision:
Isn't it time for your lenses to work as hard as you do?

When you're in the field, your brain is constantly working: identifying threats, making quick decisions, and taking decisive action. No

matter where you are in the world you need all your senses to be working in peak form.

Every theater of operation has a range of colors and lighting that define the overall environment:

•

JUNGLES AND FORESTS

contain lush greens with canopied lighting

•

DESERTS

are a sea of tans and browns lit by open sky

•

ALPINE

areas are crisply lit scree fields of browns and greys above the treeline

•

URBAN

areas are dominated by grays and variable light conditions

•

ARCTIC

areas feature vast snowfields of white and blue

While it would make sense for your eyewear to be adaptable to each of these environments, most protective lenses leave all the work

to your eyes and brain to adapt, leading to eye fatigue.

That's why we developed our new I-Vis lens technology. Using artificial intelligence, we are able to quickly determine the best lens

color for each environment based on the color palette of the location along with the prospective light conditions.

The result is a system of lenses that allow you to experience greater color depth in a given environment versus the naked eye. This

greater color perception provides faster recognition of threats, both static and active. For example, a soldier using the environmentally

appropriate lens is more likely to notice the difference between two shades of brown that indicates the disturbed earth around a

buried IED, or it will make a trigger wire stand out from background colors more readily.

It's eyewear innovation at a whole new level.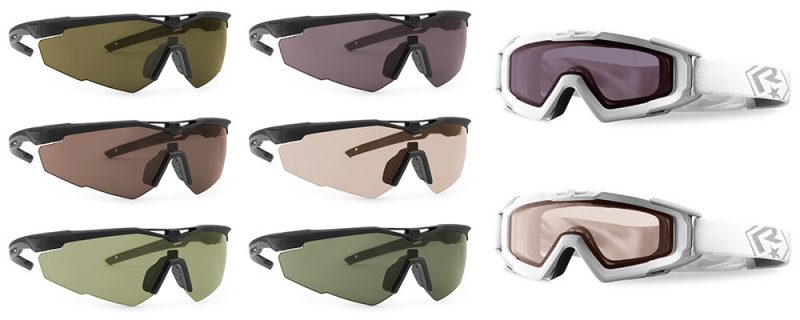 A wide range to take a look at
Revision plans on rolling out I-VIS across a wide range of goggle and glass styles in the following colors, descriptions per Revision: (VLT = Visible Light Transmission)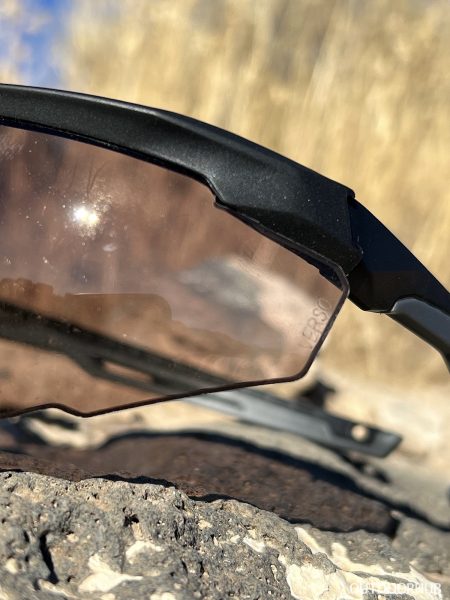 Verso: Our most technically complex lens designed to thrive in the widest range of environments and settings. This lens excels at separating colors, expanding the volume of color visible to the wearer in many environments. If you're unsure of the mission profile, this is the lens to use. (VLT: 19%*)
Aros: Enhances colors found in typical desert environments. It brings out differences between similar shades of brown, tan, yellow, and orange colors while making man-made structures and objects stand out. (VLT: 12%*)
Cano: Modeled to provide color definition in an environment dominated by greens, browns, and grays. Visual light transmission is maximized for this lens since operations will be conducted in densely forested areas where the canopy heavily shades the terrain. Man-made structures will stand out, as will differences in the foreground landscape. (VLT: 37%*)
Alto: Suited to dry, high-altitude environments dominated by grays, tans, and blues such as those found in northern Afghanistan. This lens brings out differences in prevalent landscape colors to help troops read terrain and notice man-made structures, roads, and people. (VLT: 12%*)
Clara: Brings out color definition and contrast in brightly lit areas of white, gray, and blue found in snowy wooded areas, rocks, and mountains. It is modeled for use in northern Europe, Scandinavia, and the Baltics, and Poland. This lens will help the wearer better see the undulations of snowpack, identify recently covered tracks, estimate distances, and makes man-made structures, vehicles, and people stand out. (VLT: 12%*)
Umbra: Designed to bring out color contrast in overcast, snow-covered scenes that are dominated by whites and grays found in snowy wooded areas, rocks, and mountains. It is modeled for use in northern Europe, Scandinavia, the Baltics, and Poland. This lens will help the wearer better see the undulations of snowpack, identify recently covered tracks, estimate distances, and makes man-made structures, vehicles, and people stand out. (VLT: 48%*)
*VLT may vary +/- 5% based upon eyewear form factor, lens thickness and coatings.
On The Trail and On the Hunt
Revision was kind enough to take us out on a mountain-goat spotting hike for an initial field test of the I-VIS technology.  Immediately upon putting on the Stingerhawks with the I-VIS lenses, I noticed the enhanced colors.  Most striking to me was how far away I could see stands of wild rose bushes and other habitat-defining flora.  This is a major boon to a hunter when observing a large area for animal habitat.  I was able to identify mule deer and upland game bird habitat at speeds and distances that I would have been unable to do with the naked eye.  Having the choice of the Umbra and Cano lenses also helped greatly when hiking back through the more densely wooded portions of the trail when the clouds rolled in and the mountains darkened.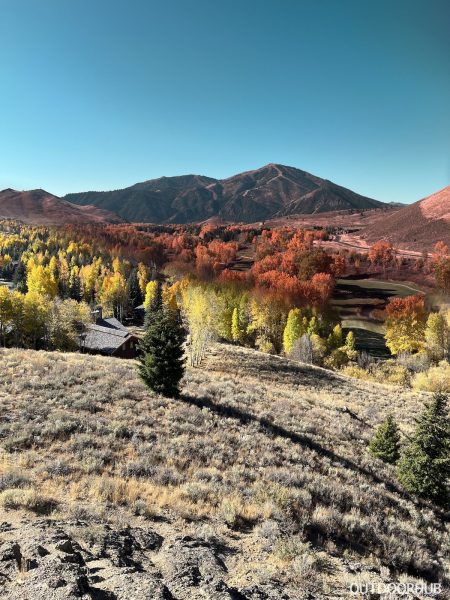 The I-VIS lenses also make certain animal pelts, such as elk fur, as well as animal tracks pop out.  I used the I-VIS lenses during a majority of this year's big game hunting season, and was able to quickly spot both game and tracks in a variety of lighting conditions.  It's something that has to be experienced to fully appreciate, but at least to my eye, the I-VIS technology aided me greatly in a hunting context.  It's eye protection you'll want to leave on during your hunt.

At the range with I-VIS
The minimal image distortion of Revision's lenses, combined with Revision's OCUMAX technology, makes I-VIS equipped glasses excellent for on-range (and downrange) use.  One should always wear eye and ear protection on the range, yet all too often shooters remove eyewear when behind a high-powered scope.  This is due to the fact that most lenses reduce color and clarity to the eye, and many will fog in a situation when one's face is on the stock, or during dynamic shooting.  Not so with the I-VIS equipped Stingerhawks.  I found that the "Umbra" lens was ideal for both Laser Rangefinder and scope use.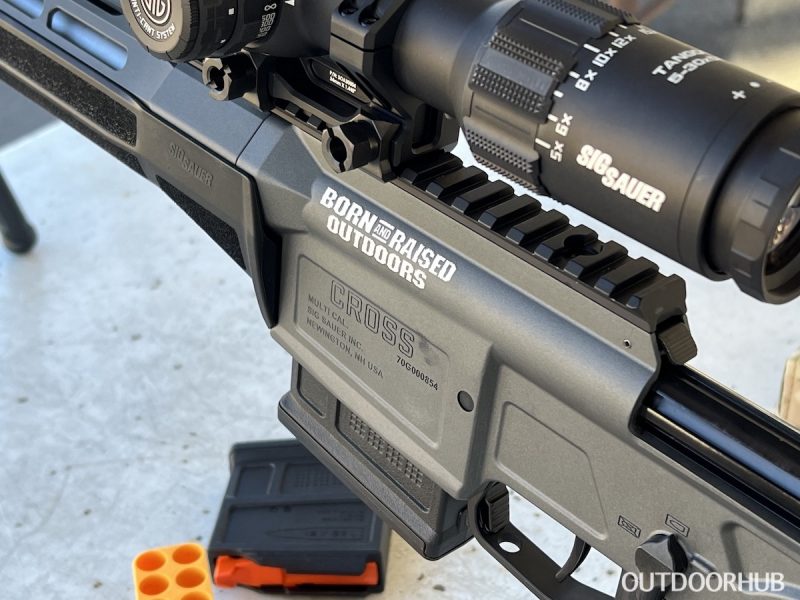 SIG was kind enough to provide us with their "Born and Raised" series of CROSS rifles chambered in 6.5 creedmoor, topped with their TANGO6 5-30×56 optic, as well as their KILO8K rangefinders to try out.  Looking through the I-VIS lenses reduced eye fatigue for me, as well as enhanced the colors of the dirt hitting around the longer-range targets, allowing for quicker shot corrections and more shots on target.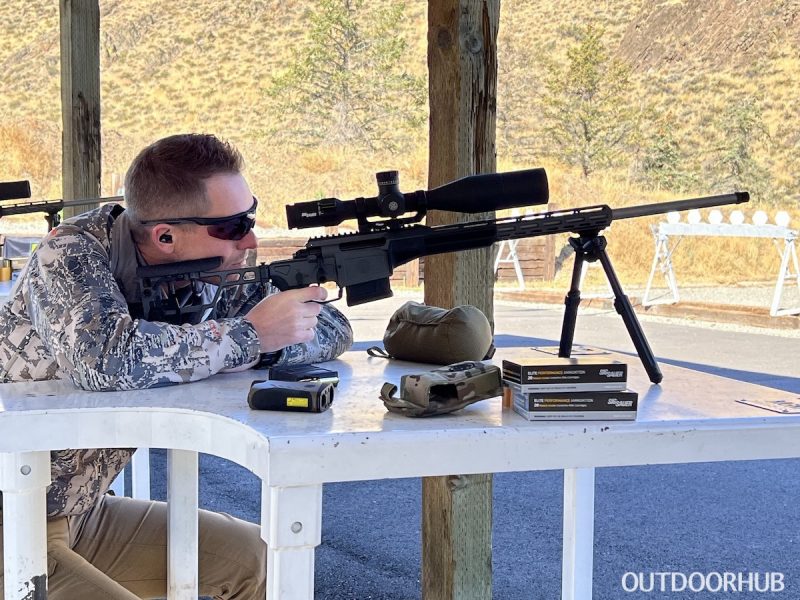 Revision also had a world-renowned eye Doctor who specializes in shooter awareness, Dr. Richard Colo on hand.  Dr. Colo was involved with the process of designing lenses that enhance shooter awareness.  Dr. Colo ran us through some shotgun drills on the 5-stand range, and helped us see how the I-VIS technology enhanced detail of the clays, and gave our brains more detail to recognize, especially in peripheral vision.  Why does this matter?  It let us see the difference between having enough detail perception to "let" the shot happen, rather than conventionally aiming to bust the clay.  Personally, I had good success with trying this method out.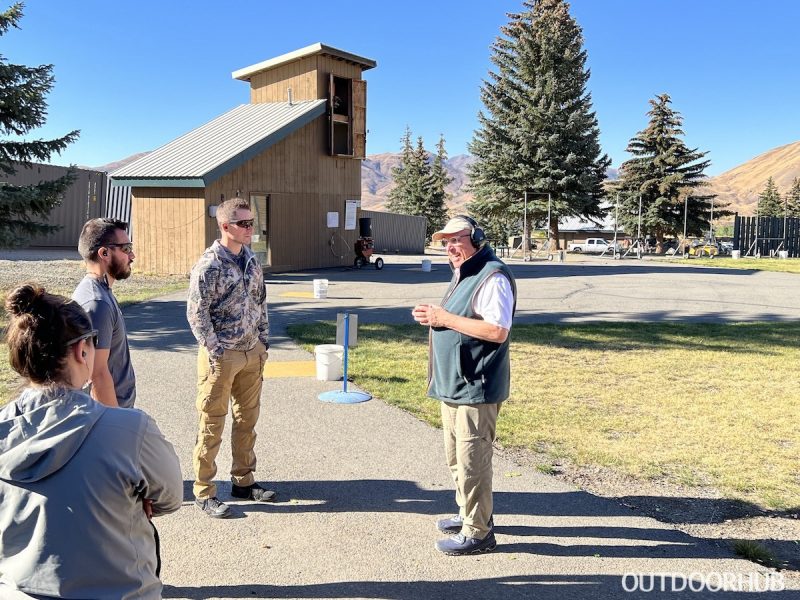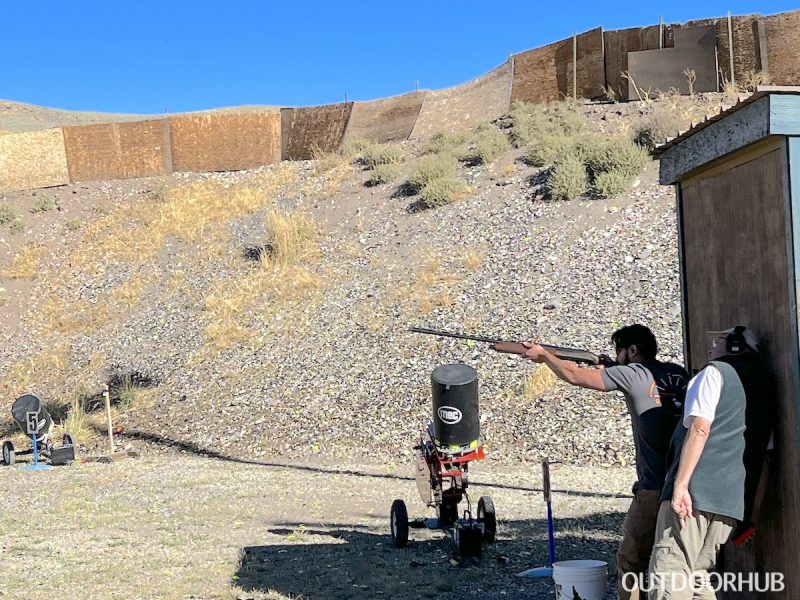 Lastly, we tried Revision's lenses out while aiming a B&T KH9SD SMG equipped with iron sights under a shaded canopy.  The sights had good enough definition with the lenses on, and a good time was had quietly whacking steel downrange.  I also used the I-VIS lenses for shooting glasses on five more range trips with various firearms and was pleased with their performance.
Overall Impressions
Both at the event and over a few weeks of driving, farming, shooting, and hunting, I have grown to really appreciate the enhanced color definition provided by Revision's new I-VIS technology.  Be sure to give it a try, it's something that has to be seen to be believed.
For more information, please visit Revision.
Stay tuned to OHUB for more on Revision's I-VIS technology, including Product testing in both a skiing and agricultural context