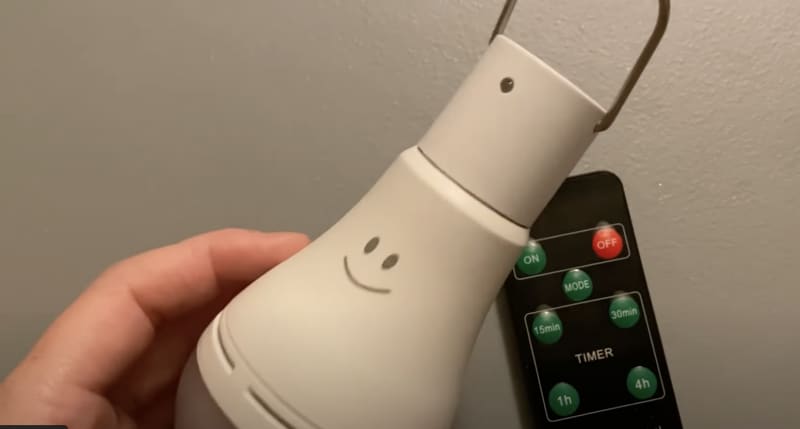 I love anything rechargeable. I have a lot of power banks which can be charged various ways so when it comes to lights, specifically, I'm always looking for something that can be recharged instead of continually using and wasting batteries. I know there are rechargeable batteries and we have those, too, but, for the most part, if something can be charged on its own with an internal battery, that's a huge selling point for me.
Let me introduce the Flyhoom light bulb!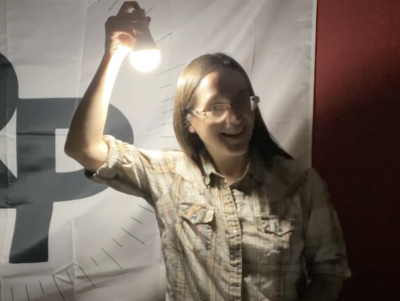 Yes, a light bulb.
But this isn't just a regular light bulb. It has an internal battery with a 180 lumens on its brightest setting. You may be saying 'only a 180 lumens'? This thing is BRIGHT for 180 lumens. Especially considering the purposes we're thinking of using it for. This light bulb is the absolute perfect addition to anyone's camping, emergency preparedness or even home preps.
I've heard people use these rechargeable light bulbs on all kinds of things from placing them in closets, in an outhouse, chicken coop, for their RV and so much more.
Of course an amazing purpose for this light bulb would be for camping. Charge during the day and hang this in your tent at night.
Another use is for emergency preparedness. Light is a comfort, it helps us see in the dark and allows us to bring lightness to the dark.
It can last 4 hours on high, 8-10 hours on medium and 13-15 hours on low. It also has an SOS mode that can last up to 5 hours!
It's a lightweight bulb and can be charged with solar panels, battery packs, and of course at home using its USB cable.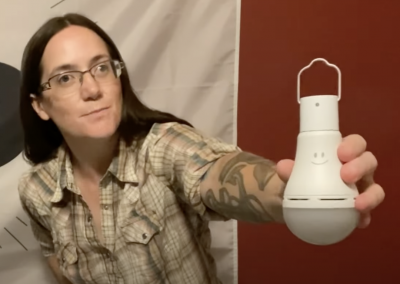 It also comes with a remote which is handy when you decide to hang it. The remote has a few different timers on it, so if you're ready to get to bed, you can set the timer, then get to bed and it'll turn off on its own.
The only drawback really is that it's not at all waterproof, not even a little. So if you do take it camping, be sure to keep it in a waterproof box or something and always keep it indoors.
This lights up small spaces, it says it can light up about a 100 sqft area and that's about right. You can get one for each room, each tent, etc. That's a big space to light up, though! Especially when we're talking about a rechargeable light bulb. It doesn't need to light up a city, just provide enough light for reading, getting dressed, seeing, you know, the basics.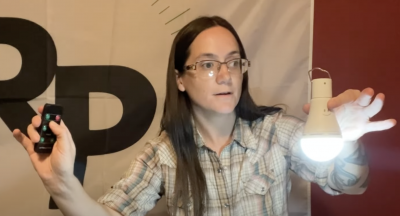 I'm really happy with this light bulb and I can't believe how excited I am to have it in my collection. At $22 for two of them, that's a really great deal! Check out the Rechargeable Light Bulb and add it to your collection today!