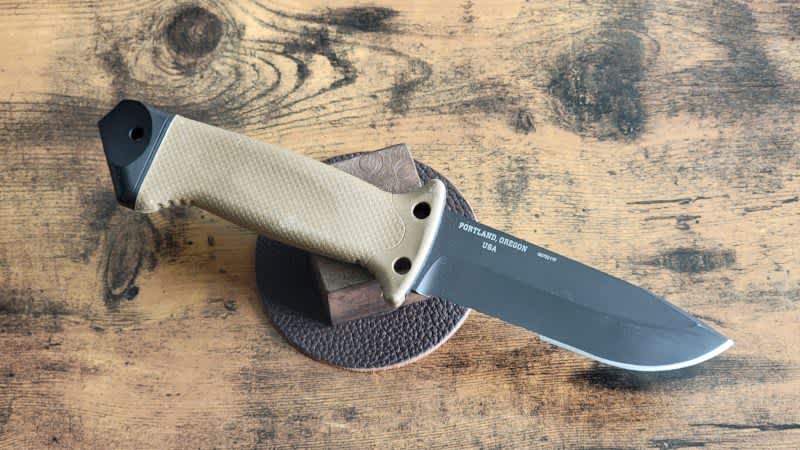 +
–
Table of Contents

Are "Combat Knives" legal to carry?
Generally yes, Combat knives are completely legal to carry around on your person in most states. Most of the time a "combat knife" will simply be referred to as a hunting knife as they share a lot of the same outward appearances but the best practice is to know your local laws and ordinances regarding the carrying of knives and other bladed weapons. In general,
What is the best length for a fighting knife?
Most combat-oriented knives need to be at least 3-inches or longer (three inches is considered to be the minimum lethal length) but also less than 12-inches. While shorter knives on this list such as the Karambit are good for close-in fights, they do have shortcomings when it comes to reaching and leverage. Longer knives like the Glock Field Knife can suffer from concealment and maneuverability issues but generally, give you more leverage for cutting and stabbing. I tend to prefer combat knives that are around 3-6-inches in length and have a full tang construction.
What is the best blade steel for a combat knife?
I'm not a certified metallurgist but I can tell you what the most popular blade steels on the market are for combat-oriented knives.  AUS-8 and 154CM which are both stainless steel are very popular blade steels and feature excellent edge retention. Another popular steel is 1095-HC carbon steel which also has excellent edge retention but can also be easily re-sharpened. AUS-8 is popular mostly because it is very rust-resistant and can hold an extremely sharp edge – the biggest downside with AUS-8 is its difficulty with sharpening due to the relatively thick blades that result when made from AUS-8.
We are committed to finding, researching, and recommending the best products. We earn commissions from purchases you make using the retail links in our product reviews. Learn more about how this works.