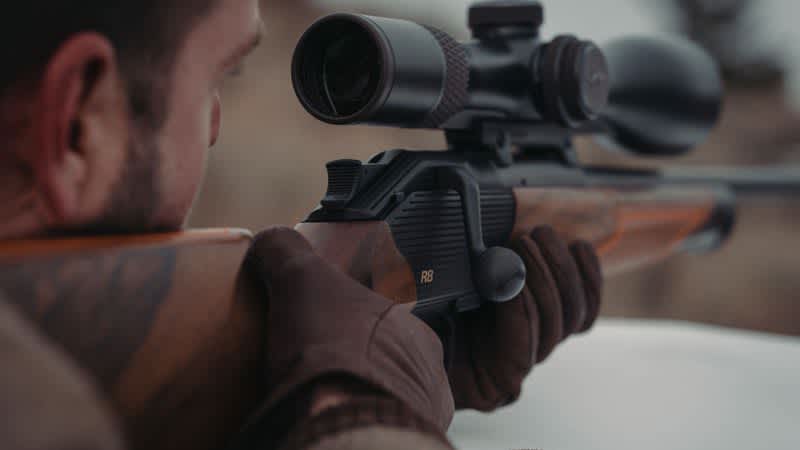 Many will always lament the sometimes outrageous pricing of AR-15 and 308 self-loading rifles for some of the more premium brands out there. However, when it comes to price and premium, hunting rifles and shotguns have always managed to outclass their semi-auto cousins, especially when it comes to seasoned hunters who sometimes travel across the globe to hunt their game. Blaser and Ball and Buck have teamed up to produce the new Blaser Signature R8 rifle which not only features a high-quality, action, trigger, and stock, but accouterments from the folks at Ball and Buck that truly make it a hunting rifle for the discerning hunter looking to pair ultimate style with ultimate function.
More Hunting Rifles @ OutdoorHub.com: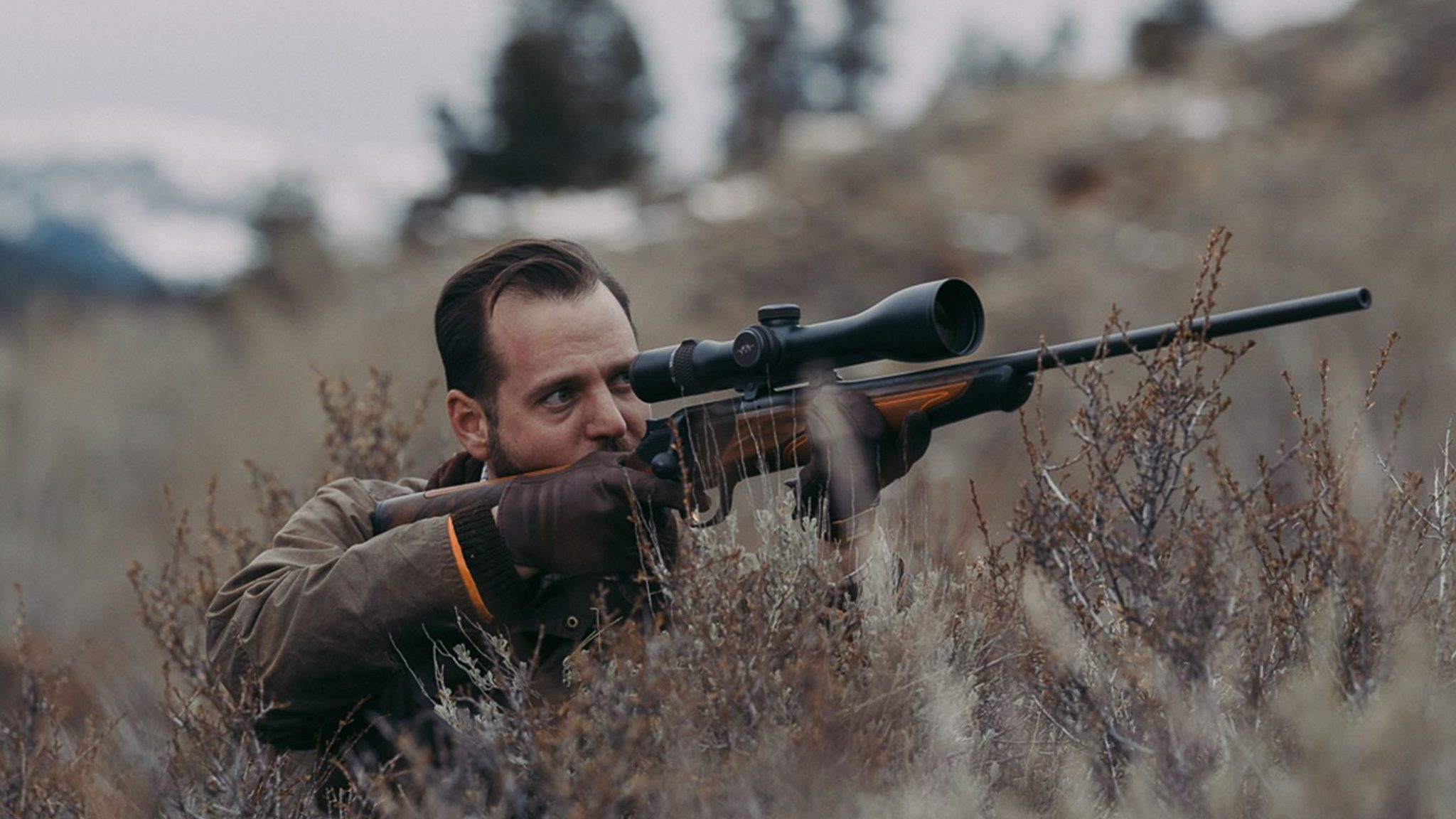 For Discerning Hunter – The New Ball & Buck X Blaser Signature R8
The new Ball and Buck x Laser R8 rifle will feature a quick change caliber selection system ranging from .22 LR all the way up to .458 win mag, a custom engraved receiver, bolt assembly, and trigger frame to designate this collaboration. In addition, the rifle will be adorned with a 24k Gold Precision Desmodromic Trigger and bolt head, Grade 5 Walnut stock & forearm with a matte oil finish, Leather Ball and Buck insert featuring orange stitching, as well as individually numbered pistol grip caps, Ball and Buck Gold filled logos, and a multi-caliber hard case bearing a ball and buck camouflage lining.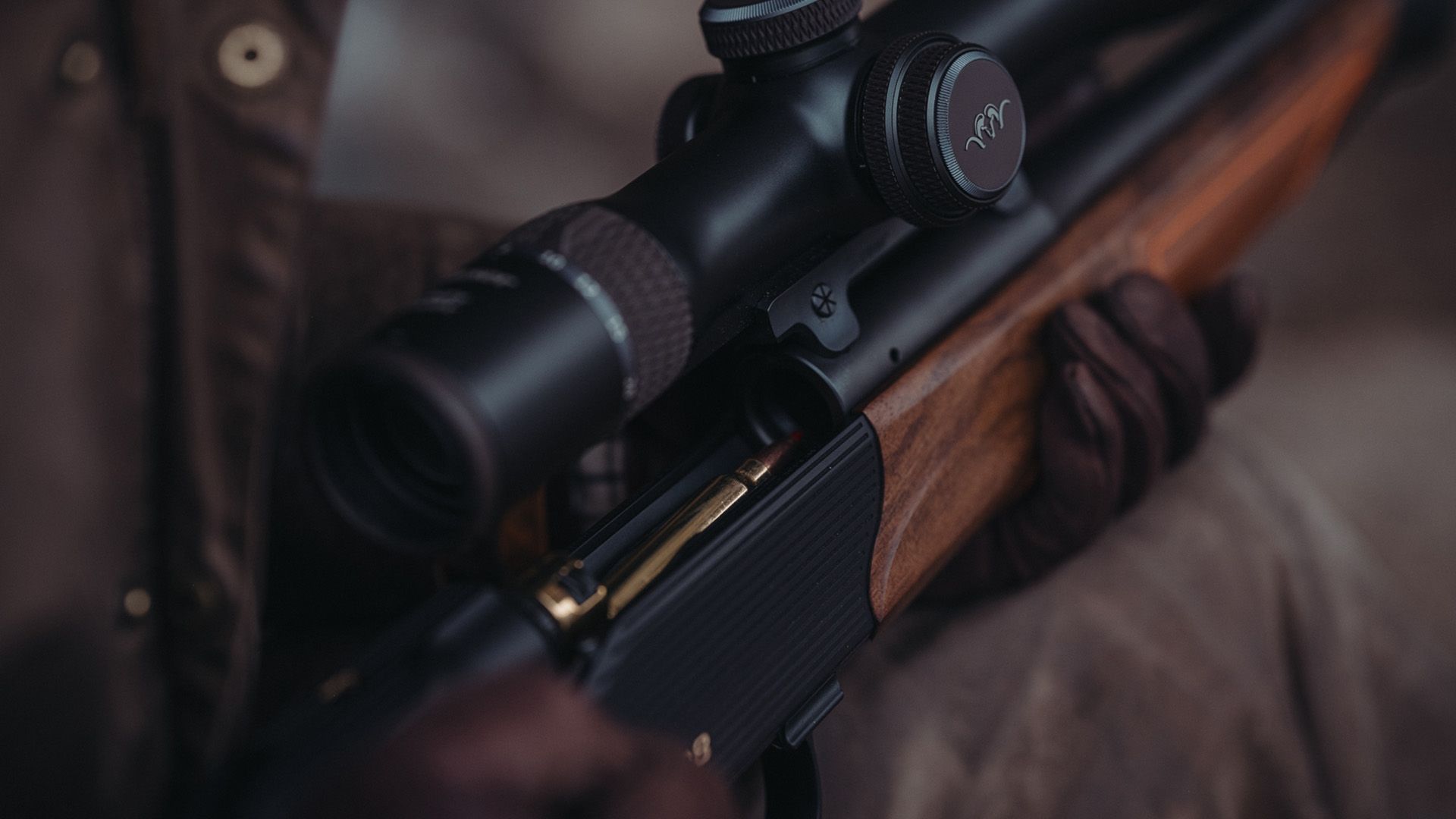 Gunnison, CO – December 13th, 2022 – Sporting lifestyle brand Ball and Buck and premium firearms manufacturer Blaser, announce their partnership with the debut of the special edition Ball and Buck x Blaser R8 hunting rifle. The rifle, reimagined by Ball and Buck founder and sportsman Mark Bollman IV, follows in their long-line of outdoor industry leading brand collaborations that include the likes of New Balance®, Danner Boots®, and Jeep®. Each rifle is hand-crafted from ultra premium wood, aerospace grade aluminum, and proprietary Ball and Buck materials.

"Four years ago I began the journey to create the best rifle on the planet–one that combined Ball and Buck's timeless and understated style on the outside and industry leading technology and performance on the inside. With the precision engineering of German craftsmen and women, we took the iconic Blaser R8 Platform and infused our proprietary materials and design details to create an heirloom rifle that's fit for a display case, but built to be used afield."

The Ball and Buck x Blaser Signature R8 rifle begins its life with a hand carved stock and forearm from high-grade walnut; then it's buffed with a smooth matte oil finish before it's crowned with Ball and Buck signature leather and a pop of blaze orange stitching for a luxurious feel that only gets better with age. Every detail of this rifle was intentional from the custom engraved matte black receiver to its gold inlays, bolt head, and trigger and finally the individually numbered pistol grip cap.

"It was a pleasure bringing Mark's vision to life and building a custom R8 that represents both brands so cohesively," said Christian Socher, CEO, Blaser GmbH. "We are excited to introduce this elegant R8 rifle to Ball and Buck customers who, like our own clientele, appreciate superior performance and exceptional craftsmanship.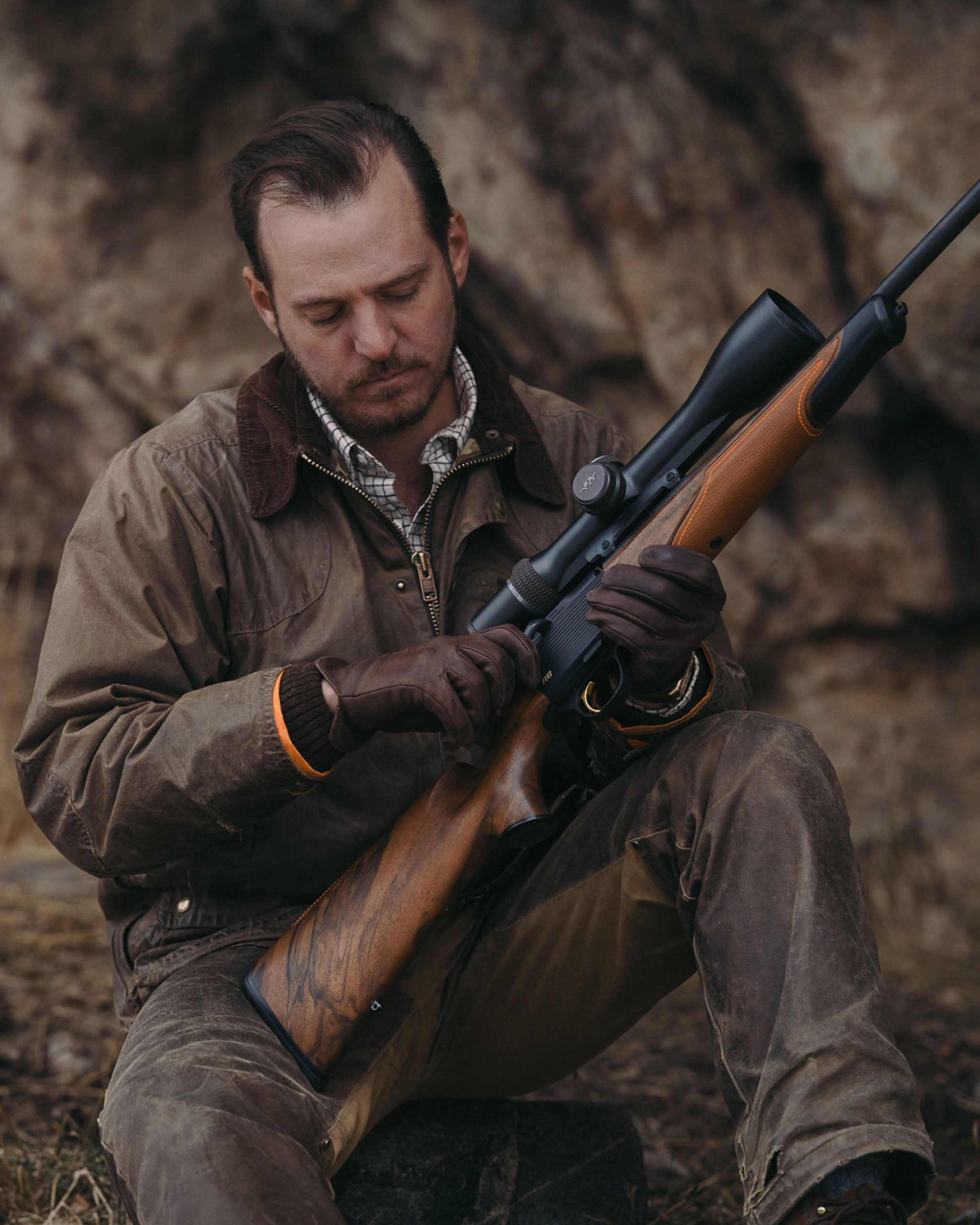 If you're looking to pick one of these up for Christmas, I hope you had a really good bonus this year. The Ball and Buck x Blaser Signature R8 rifle starts pricing at $9,500 for the base rifle from Clay Shooters Supply. However, as they say, "in for a penny in for a pound." You can further configure your rifle with an optic, choice of caliber, standard or fluted barrel options, threaded or non-threaded, and further, customize the rifle with an option optic saddle mount. To see a complete list of options or to check out a full list of specifications you can visit http://clayshooterssupply.com/ to learn more.