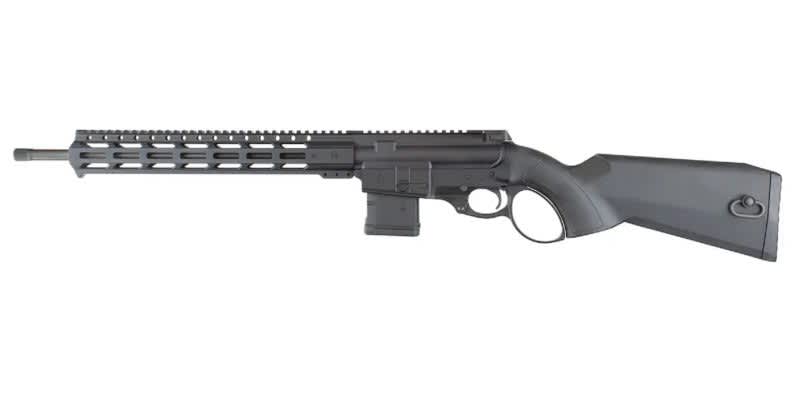 Nothing is quite as satisfying as racking the lever on a lever-action rifle but where a lever-action kind of falls short often is on the modularity side of things – not anymore. FiteLite is proud to announce their new Herring Model 2024 lever action rifle which is capable of firing multiple types of cartridges with just a few simple parts changes and is also capable of feeding from standard off-the-shelf AR-15 magazines.
More Lever Action Rifle News @ OutdoorHub.com: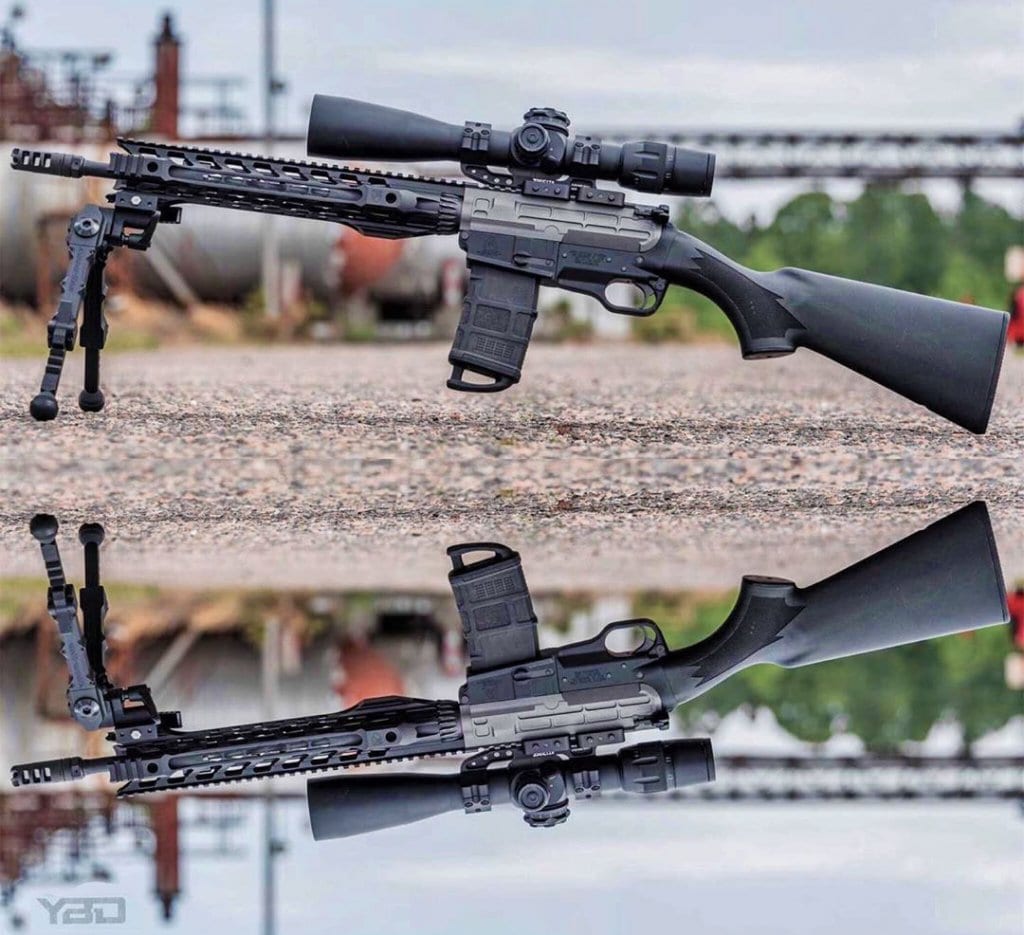 A Modern Lever Gun for Modern Shooters – The FiteLite Herring Model 2024
The HERRING® Model 2024 is a family of high performance, extremely accurate and modular lever-action firearms that provide for flexible caliber and magazine reconfiguration at the user-level, without tools to support virtually any shooting profile. HERRING® is a clean-sheet revival of the lever-action concept and significantly advances the state-of-the-art for lever-action rifles and pistols bringing them fully into the 21st Century.

Invented and designed by notable small arms designer and company CEO Geoffrey Herring and his team at FightLite Industries; HERRING® raises the bar for the lever-action repeating gun by incorporating the latest materials, techniques, and practices into a modern, lightweight, accurate and user-configurable, caliber and magazine convertible lever-action firearm family. 

Due to its modern, magazine-fed design the HERRING® Model 2024 doesn't suffer from center-of-gravity shift as a tube-fed rifle does when loading or firing, nor is it limited to round-nosed projectiles. It can be easily unloaded, via simple removal of the magazine and a single cycling of the action to remove any chambered round. Because it can be quickly and easily loaded and unloaded, it's also possible to easily swap between two different types of ammunition within one caliber as specific shooting conditions dictate. An example might be when shooting .300 Blackout: -choosing between supersonic 110gr expanding copper hollow points for increased velocity and subsonic 220gr BTHP when adding a silencer.

The FiteLite Industries Herring Model 2024 lever action will be offered as both a complete rifle as well as a complete lower receiver assembly for those who prefer to customize their own Herring lever action rifle in a caliber, barrel, and handguard configuration of their own choosing. The Herring will be offered through a 2-step distribution model (meaning it will be available to your local FFL through a distributor) for a starting price of $1,199.99. The rifle will be primarily chambered in 5.56 NATO, and 300 BLK but can be easily reconfigured to accept cartridges like 6mm ARC, .450 Bushmaster, or even .22LR, 5.7x28mm, .45 ACP, and 9mm and 10mm using a reduced stroke-length conversion kit. For more information or to keep track of when the product is officially launched, visit http://fitelite.com/.