I was on the lookout for winter boots as soon as we moved to Alaska. I tried to find boots before we even got there, but didn't find what I was looking for. We figured, surely some local places would have a wide selection of winter boots in Alaska.
Sadly, that was a disappointment, too. Most places didn't get their boots in until mid-September and that was a big maybe. They were unsure when they were going to get their boots in. By mid-September it was already getting below freezing at that point. Did nobody in Alaska want to be prepared well before winter or was that just us?
I decided to buy some boots online. I wasn't happy about it as I had had some bad experiences in the past. It was kind of our only choice if we wanted to be ready.
One of my neighbors was wearing Muck Boots and she recommended them. Muck boots are made by Bogs, which are more known for winter style boots rather than just mud/rain boots.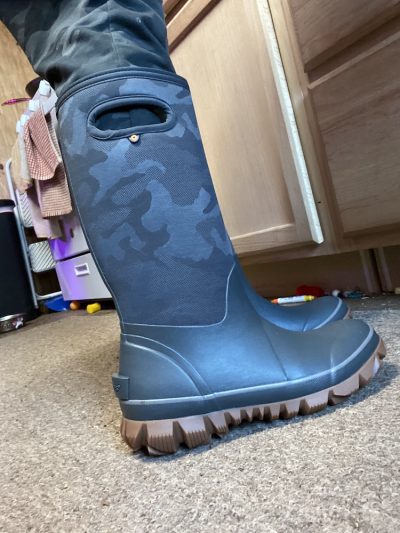 I decided on the Whiteout Tonal Camo
Bogs Winter Boot Features:
100% waterproof
Slip resistant sole
Fleece lining
Comfort rating of up to -58 degrees F
All of these features were exactly what I was looking for in a winter boot, plus the boots are tall which is especially nice.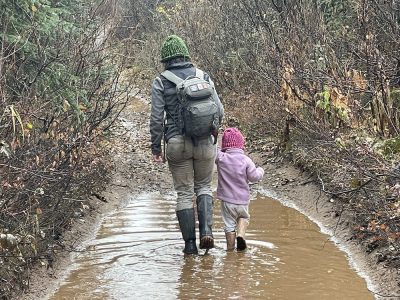 When I received them, we hadn't reached freezing temps yet so I was able to wear them through mud and puddles.
They performed like a champ. They're comfortable and they definitely kept my feet warm and dry.
Right until freezing temps, that is.
As soon as temps got to freezing, comfort was gone. My feet were warm when I placed them into the boot, but as soon as I stepped outside, they were instantly cold.
Are Bogs Really Rated to -58 F?
I thought they were rated to -58 F? They weren't even functional at 32 F.
Ok, I thought maybe I was just doing something wrong, I don't know. I had never worn Bogs before, maybe there was some trick for them to keep my feet warm. I don't normally have perpetual cold feet, my feet are always warm. I was going to keep giving them a chance.
They are my only winter boot so I had no choice but to continue to wear them. I wear wool socks. I eventually had to double up the socks, that helped only ever so slightly.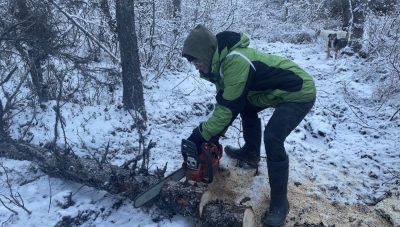 I don't just sit or stand around with the boots on. I move around, I'm active in them. Not so active that the insides are getting wet. I thought maybe my feet were cold because somehow my feet were sweating and they were getting wet inside.
That was not the case. I checked it every time we came in and they were always dry inside.
As the temps dropped below zero, the boots continued not to perform up to standard. Comfort rating to -58 F? Really?
Is There a Trick to Bogs Boots?
I thought, maybe my boots needed to be warm first before putting them on. So I placed them in a slightly warmer area of the house.
Again, I walked out and my feet were instantly cold. It's not like it was a slow, steady decline of my feet becoming colder and colder from prolonged exposure to cold temps, it's an instant cold and only gets worse the longer I stay outdoors.
I asked my kids, who wear a different brand, if their feet were cold. Nope. They were fine. I always check when we get back inside and their feet are toasty warm.
I contacted Bogs to see if maybe I was missing something. I wrote a long eloquent email about how I just wanted to make sure everything sounded right to them or if I was doing something wrong.
Their response?
"Wear wool socks. And here's another winter boot you might like."
…Hold up. Not only do they not stand by their comfort rating or boots in general but they then tell me to buy another of their boots even though I'm not satisfied?
Amazing.
Final breakdown of Bogs Winter Boots:
Pros:
Comfortable
Great sole, grips well, love the tread
Absolutely waterproof
Easy on, easy off, thanks to a little knob on the back
They look great
Cons:
-58 F did not true in my experience
Customer service is sub-par
Company doesn't explain -58 rating adequately
"Fleece lined" is deceptive, as it is a very thin, thin, thin, barely noticeable bit of fleece
I'm disappointed, to say the least. I've worn them in up to -10 temps and still, my feet are cold.
I had such high hopes from such a renowned name, especially for the price tag. I feel like I did everything I possibly could. At this point I wear three pairs of socks, wrap my feet in fleece and just hope for the best.
I'm back on the hunt for winter boots that can withstand Alaska winters.
These will be great for every other season, except winter.
If you're looking for a winter boot, I would not recommend Bogs.