Get ready for the big game or the big hunt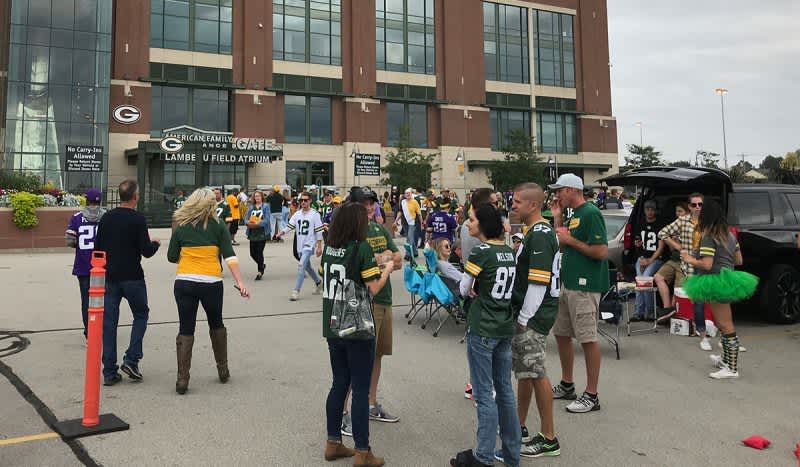 +
–
Table of Contents

1. Cabela's Polar Cap Equalizer 80-Quart Cooler – Editor's Pick
A cooler is required equipment these days, and that goes for any outdoor activity. The injection-molded cooler craze is still in full swing, too, and with good reason. They flat out work to keep your stuff colder. There was some independent testing done of many of the top brands, including Cabela's Polar Cap, and the Cap came out on top in terms of ice retention and durability. It has an outstanding insulation-to-weight ratio and a freezer-like seal to keep things secure. There is a pressure-relief valve to make opening the cooler easier and durable, molded-in handles make carrying it easier. The price point is really good for an 80-quart cooler with these features, making it a great choice for your tailgate adventures, hunting trips and much more.
Pros/80 quart size, price for performance
Cons/none – these are really good coolers
Bottom Line/One of the better injection-molded coolers you'll find, easy to carry and keeps ice longer than most
2. Cabela's Big Outdoorsman XL Fold-Up Chair
You're going to need chairs if you're going to tailgate, and this is one chair that everyone will end up fighting over. It's comfortable and fits everyone. I have two and the competition to see who sits there is sometimes better than the game on the field. It'll support up to 400 pounds and is made from extremely durable components. I've had mine for several years and they still look great.
Pros/Comfort and durability
Cons/None – these are great chairs
Bottom Line/If you want to have the chair that everyone will try to sit in, this is it
3. Camp Chef Explorer 2-Burner Camp Stove
You've likely seen this one pop up in several articles recently, but with good cause. Camp Chef is simply put – the best way to cook outdoors. This two-burner stove pumps out 60,000BTUs and gives you flexibility with the various attachments from Camp Chef, letting you grill on one side with the BBQ box, and much more. It folds down and is pretty easy to carry and set up. Get the brats started and put on a pot of beans!
Pros/Portable and easy to use
Cons/You have to buy the accessories to grill, etc.
Bottom Line/An easy-to-use, portable stove that will cook up everything you'll need
4. Cabela's Deluxe Meat Grinder
The best tailgate party I ever went to was with a guy who ground up all his venison from the freezer and ground it up to make his own venison brats. So delicious, and… the team won, too! Make your own brats starting off with this deluxe meat grinder that grinds up to 4lbs per minute. It is made from durable stainless steel and has a 600w DC motor. It comes with 2 sausage stuffing tunnels, a meat stuffer, a big tray and two different sized steel cutting plates. Make up your own recipe or grab one of the internet for some amazing brats.
Pros/Grinds 4lbs. per minute
Cons/I wish I had bought one sooner
Bottom Line/Make your own brats, burger and more, where you control exactly what goes into the grind
5. Caravan Canopy Sports 10'x10′ Cirrus Slant Leg Canopy
A canopy is a great addition to your tailgating gear. It can serve as a sun shade, or a place to get out of the rain that often seems to hit when you're waiting for the game to start. They also come in handy while hunting for the same reasons. This canopy comes in several colors, including a TrueTimber Strata camo version that looks great and lets everyone around you know that you're a hunter, so the food is definitely going to be better at your party. It has adjustable slanted legs and a 10ft by 10ft coverage size.
Pros/Camo, easy to set up
Cons/No option for a sidewall
Bottom Line/PGet protection from the sun and the rain, and keep the party going
6. Cabela's Polar Cap Tumbler
If you don't have at least 3 stainless steel insulated tumblers in your house for every adult, you're doing something wrong. I know they're expensive, but what if you could get a cup that has all the insulating properties of the big names in the market, but at half the cost? That's where this new cup from Cabela's comes in. It has dual-wall insulation and comes in a variety of colors. The lid has a slide to help prevent spills, too. It is great for coffee, hot apple cider, or beverage of choice. I just ordered two of them and you should, too.
Pros/Stainless steel, flip cap on lid, insulates well
Cons/No camo option… yet
Bottom Line/Stainless steel vacuum tumblers have become required equipment for the outdoors
Tailgate etiquette
There are rules to tailgating. No, they're not set in stone, but you really don't want to be "that guy." Get along and show some class.
If you're not with the party, wait to be offered food or drink before you dive in.
If you sit on the cooler, you're going to have to get up. It's the job of the cooler sitter to get up and not complain.
Forget the body paint. Always. No one wants to see it and you look like a goofball. You're welcome.
Don't be "Mr. Bag-O-Chips." It's common courtesy to bring a real dish to pass.
The same goes for "Mr. Cheapo Beer."
Don't brag about how good of a cook you are if you're not the one doing the cooking.
If you are a picky eater, stay home and watch the game on TV. No one has time for that.
Help clean up when you're all done.
If someone has the Cabela's Big Man chair, sit only when invited to and then get back up. Go buy your own now.
Don't complain about anything. You're all there to have fun.
Don't be overly obnoxious – like if a Detroit Lions fan is there and starts talking about going to the Superbowl. We all know he's wrong, but there's no point making him feel bad about it.
If a non-hunter starts complaining about the sweet elk sausage brats you made, remember – bruises can be used as evidence.
Remember, it's all good fun. Enjoy your party and the game, or the hunt, or whatever you're tailgating for.
We are committed to finding, researching, and recommending the best products. We earn commissions from purchases you make using the retail links in our product reviews. Learn more about how this works.