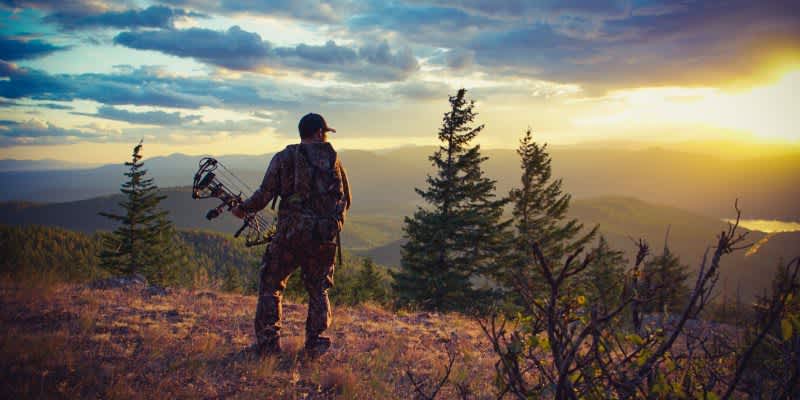 +
–
Table of Contents

How to pick the right backpacking stove
Whether you're headed deep in country on a hunting trip, or hiking way back into the backcountry to get away from it all, a backpacking stove is a necessity that you'll want to have with you. How do you pick the right one for you? Here are a few things to look at.
Fuel type – backpacking stoves can run on bottled gases, refillable liquid fuel types or alternative fuels like pellets or wood. Each fuel type has pros and cons
Size – You need to be aware of the size of the stove and match it to how big you need. If you're using it for more than just yourself, for example
Packability – Beyond the size, you have to make sure it packs down and can fit in the amount of space you have available
This is one of those areas where you need to really sit down and plan out how you're going to do things and how you are going to pack for your adventure. If you're anything like us, you can make anything work, but having one less headache while you're in the backcountry can really be a good thing.
Why not just start a campfire instead of carrying around a stove?
Campfires are a great way to stay warm and cook when out camping or backpacking but unfortuneately you can't always guarantee a good source of wood for burning. If you happen to be backcountry hunting when it's a snowy or rainy season then you might find yourself without a source of heat to cook with and that could lead to an absolutely miserable hunting trip. Portable camp stoves guarantee that you'll have access to hot meals and drinks while you're out in the wilderness.
What fuel type is best for gas camp stoves?
Every fuel (including wood) has its advantages when on a backcountry hunting trip. While wood can be sourced in situ, propane, butane, and isobutane can all be carried without much fuss. Propane generally provides better efficiency while butane and isobutane are lighter and better suited for backpacking situations.
Can my backpacking stove provide me with tent heat?
Sadly no, Backpacking stoves aren't really a good fit for heating up your tent in frigid conditions as they don't put out a lot of heat that is useful for anything other than cooking. On top of that, there is also a chance that your stove could suffocate you as they can put off a lot of carbon monoxide. There are tons of more suitable portable camping tent stoves that you can use safely and are more efficient for that specific task.
We are committed to finding, researching, and recommending the best products. We earn commissions from purchases you make using the retail links in our product reviews. Learn more about how this works.