I love cold, wet weather when I'm watching it from inside my apartment. I can't say that I'm so enamored with it while I'm on the water. Wind, rain, and snow were my biggest foes while fishing when I was young and dumb. A few grey nose hairs later, I discovered the secret to beating the weather; quality outerwear. New from Huk, this is the new waterproof, windproof, and fashion faux paw-proof Pursuit Jacket.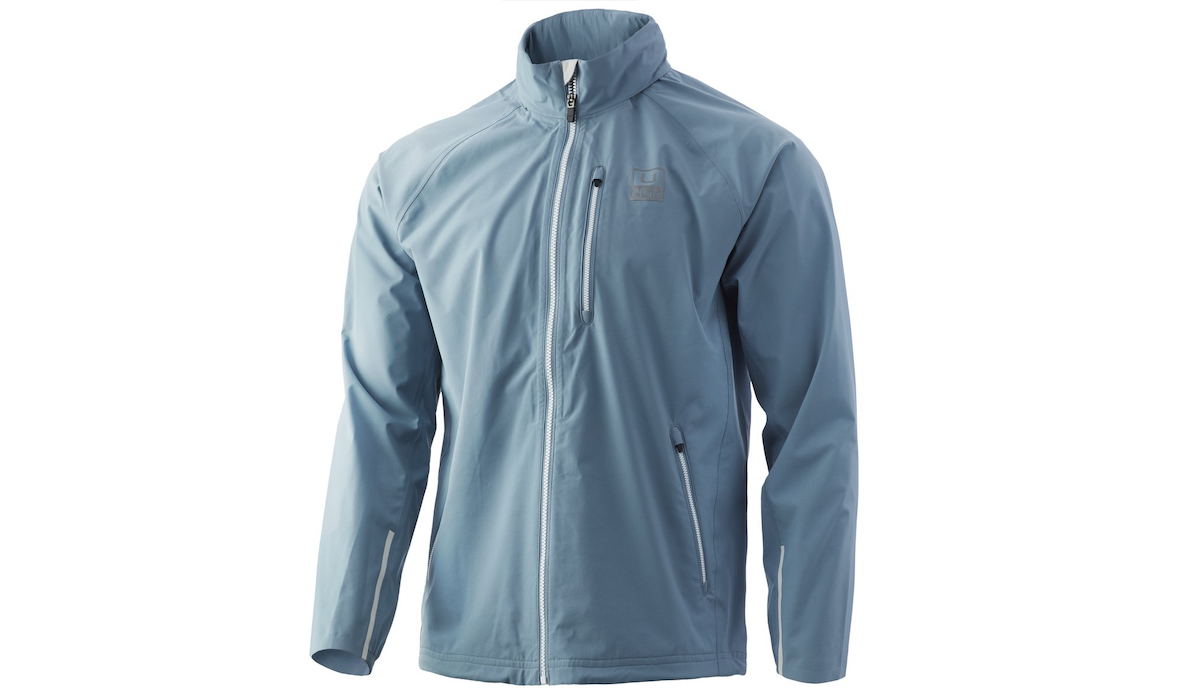 Huk's new Pursuit Jacket lets anglers stay in the chase when the wind kicks up and the mercury drops. The Pursuit Jacket is designed to keep cool, wet weather at bay so anglers can focus on what really matters–fishing.
Huk's NEW Waterproof Pursuit Jacket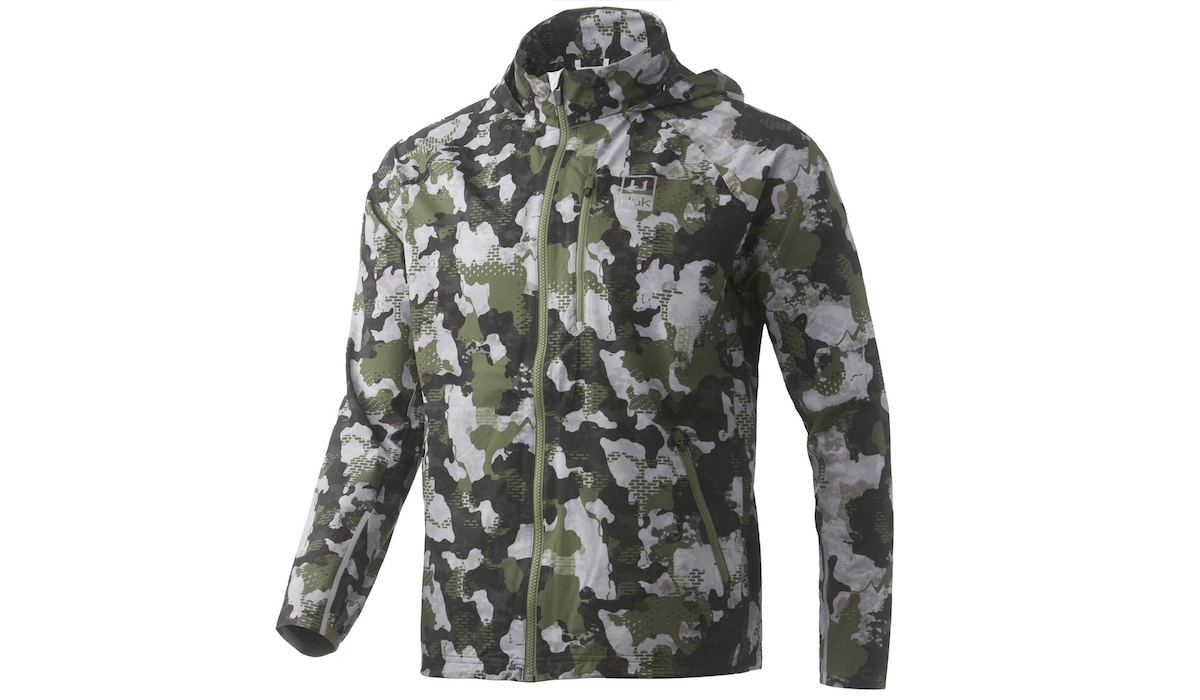 The new Pursuit Jacket from Huk is available in three solid colors and two camouflage patterns. The jacket is waterproof, windproof, and keeps your noggin dry with its built-in hood. There is a zippered chest pocket for your maps and documents, like a fishing license. The two front pockets are for keeping your hands warm in colder weather. The jacket utilizes a 10k waterproof and 10k breathable layer to keep you dry on the inside and the outside. The fabric is four-way stretch material for added mobility. Reflective taping is used to keep you visible to others, should the weather turn.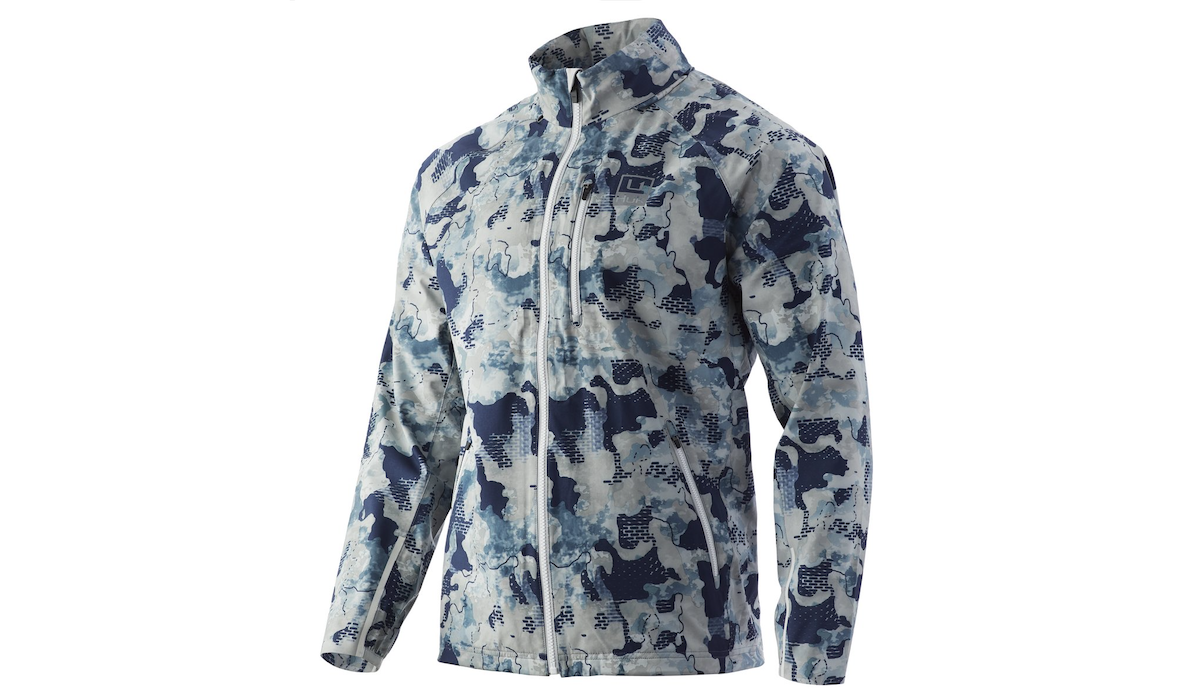 SPECS
Available colors: Black, Glacier, Silver Blue, Refraction Hunt Club, Refraction Bluefin
Available sizes: Small – XXXL
MSRP: $90.00 (solid colors), $100.00 (patterns)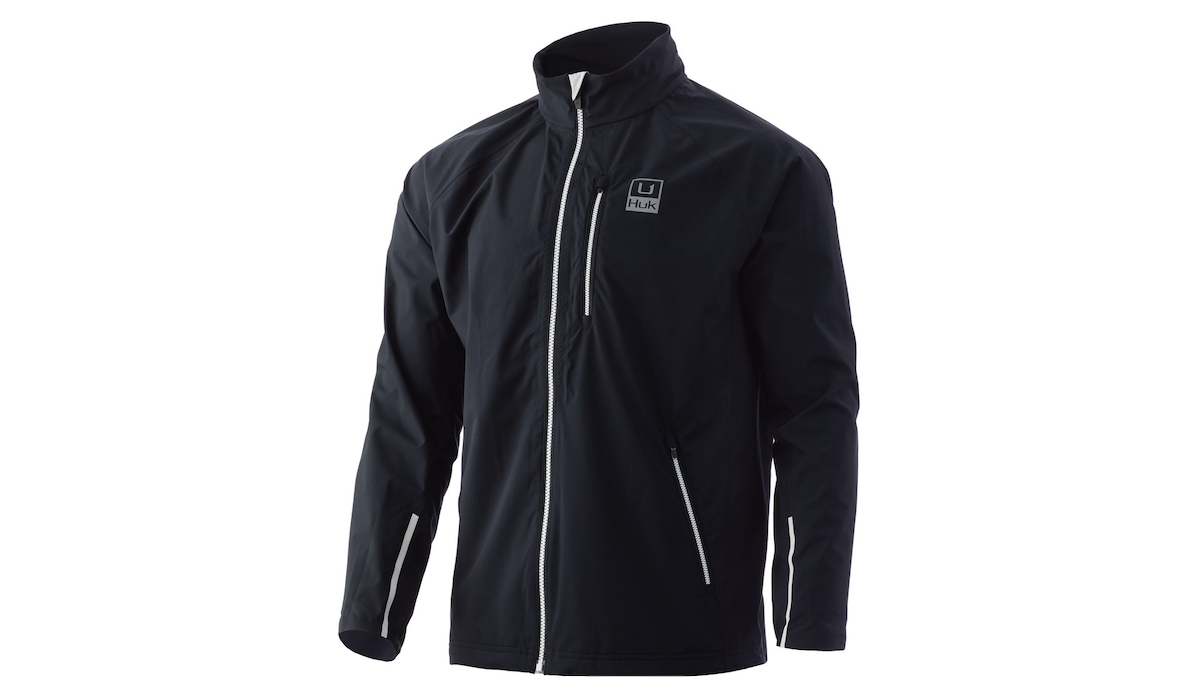 If you need a new windproof jacket for your next fishing excursion, you can grab one of these for yourself directly from Huk's website. For more updates from Huk, follow them on all of their social media pages. They can be found on Facebook, Instagram, Twitter, and YouTube. Go reel a few in!