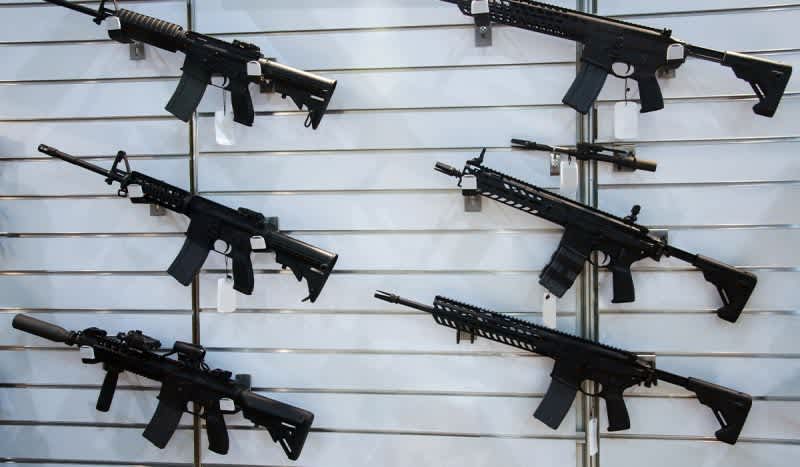 +
–
Table of Contents

AR-15 calibers
The traditional cartridge the AR-15 is chambered for is the 5.56/.223. The majority of ARs you'll find will come set up for this round and it's great because it's (mostly) a cheap ammunition to find, with some high-performance variants for competition and hunting. Just be aware that some .223 loads are on the hot side and may not be best for the AR platform. 
.300 Blackout is another popular one. This cartridge was developed to give the AR-15 more oomph than the standard .223/5.56 round while still fitting in a standard magazine. The .300 BLK is a great subsonic cartridge that can be a great hunting or home defense round, and it works very well with a suppressor to protect your hearing.
One we're seeing more and more of is the 350 Legend. This is an amazing little cartridge that Winchester developed not long ago. The basic way to describe it is to take a .223 and neck it up to accept a .357 bullet. It is a great hunting round and Midwest deer hunters are jumping on it. Remember a few years ago when the 6.5 Creedmoor was the hottest ticket in town? Every gun company had to offer it or get left in the dust, so to speak. Recently the same can be said for the 350 Legend. Like the .300BLK, the 350 Legend is low recoil and packs a bigger punch. Plus the ammo is, or at least was, relatively inexpensive.
There are other cartridges available for the AR-15 platform, too. Drop a comment with your favorite.
Who makes the best AR-15?
During the boom of AR sales just a few years ago, everyone who owned a pair of Vise Grips got into the AR manufacturing business. That's not necessarily a bad thing. It does, however, make it a lot harder for prospective buyers to know which companies know how to make a quality rifle and which recently shifted production from selfie sticks to AR-15s. Even when we filter out the companies that recycle aluminum foil burrito wrappers into bolt carrier groups, there are still a ton of great deals out there, so this list is just a starting point. Availability limits us, so rather than get all cranky that your rifle isn't listed here, leave a range report on your best pick in the comments.
In other words, the best AR-15 is the one in your hands. These sporting rifles are great fun to shoot and make great hunting and plinking rifles.
Military beginnings – sporting purposes
As many of you know, AR stands for Armalite Rifle, Model 15. A variant was adopted by the United States military and became the rifle known as the M16. There are major differences between the two, however, that separate the two firearms. The biggest, of course, is that the AR-15 is strictly semi-automatic. The M16/M4 has either a 3-shot burst, or fully automatic selection, depending upon which variant it is within the military structure.
While the two rifles look similar, internally, they are vastly different, with many variations coming from the different manufacturers who produce the AR. It has proven to be an excellent target, home defense and hunting rifle, with thousands of people using these accurate and reliable firearms for sporting purposes.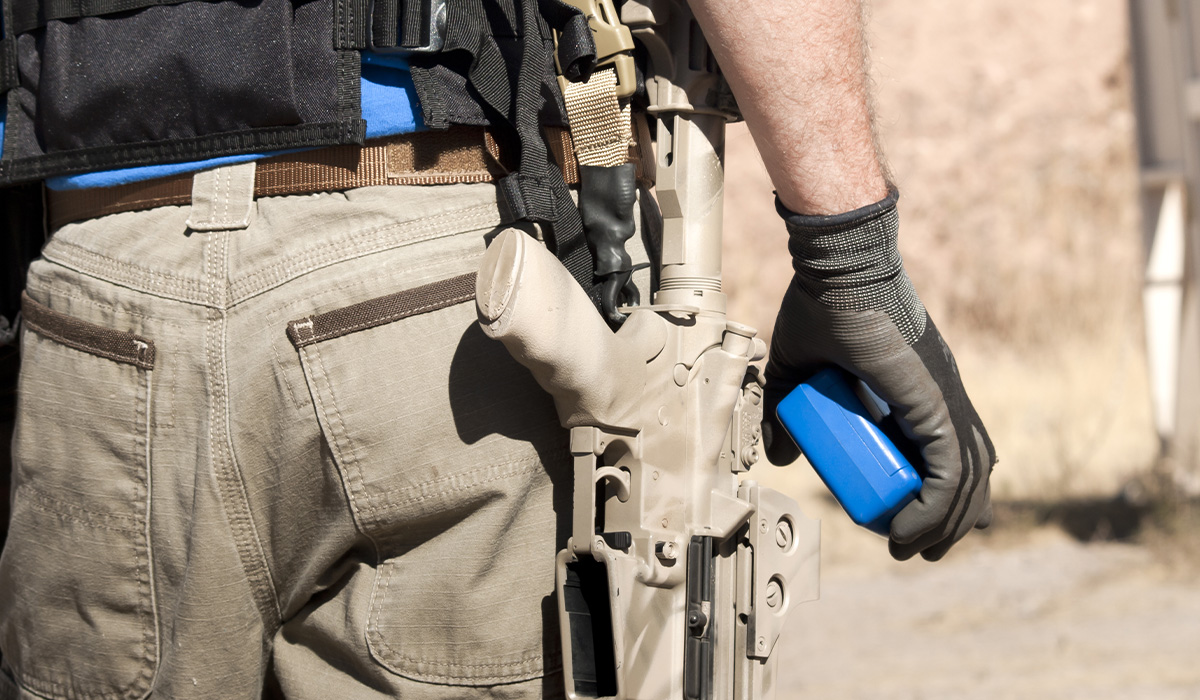 Exploding popularity
As you may have noticed, finding an AR-15 can be pretty difficult. There are several reasons for this.
Any time you hear rumbling of an impending ban, consumers will flock to that item and buy as many as possible.
With the current climate both socially and politically, people are buying ARs for the purpose of home and personal defense. They make excellent home defense firearms.
Hunters have been buying these rifles for years because they are reliable, accurate and are often relatively inexpensive to shoot.
One thing that cannot be overlooked as well. People that own AR-15s are exposing these firearms to new shooters almost daily, and those new shooters are buying them as fast as they can. And they are doing so not because of any of the reasons listed above for the most part. They are doing so because the shooting sports are an amazing way to spend time and enjoy the outdoors. And let's face it, shooting an AR-15 is just a whole lot of fun. Target shooting, competition shooting, 3-gun shooting… all are growing as safe, legal and fun activities for all ages.
How much should I spend on an AR-15?
Generally speaking, most rifles can be found in the $900- $1,400 range.  Good rifles can be found for as low as $500 but those are pretty scarce right now.
What makes the AR-15 fun to shoot?
AR-15s are fun because they are accurate with pretty low recoil. They also fit a wide range of people due to the adaptability of the platform. They can also be pretty inexpensive to shoot, making them a great target rifle.
How many AR-15s does a person need?
I saw this one on the news and I laughed and laughed. The correct answer is always the same – Just one more.
We are committed to finding, researching, and recommending the best products. We earn commissions from purchases you make using the retail links in our product reviews. Learn more about how this works.