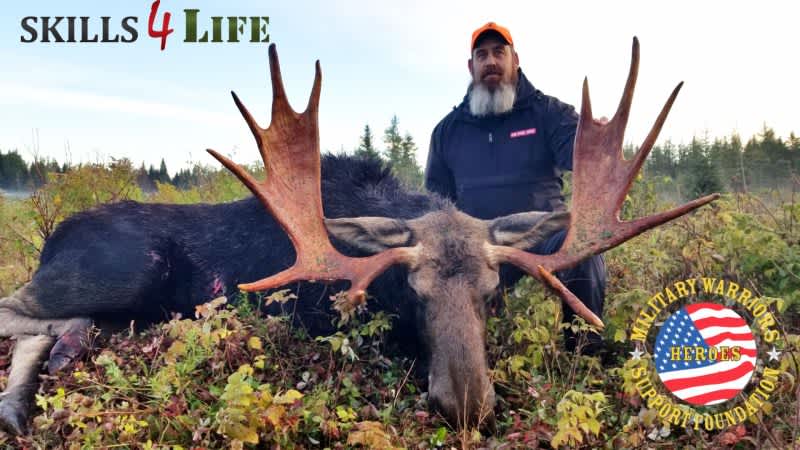 As we prepare to celebrate Veteran's Day 2021 in a few weeks, here's an uplifting story of veteran recognition and accomplishment out of Maine.
From MilitaryWarriors.Org:
On September 13-20, 2021, four Skills4Life heroes were invited to hunt moose in Maine. Maine issued nearly 20 tag permits to out-of-state veterans. Military Warriors Support Foundation Skills4Life program was able to procure four tags for our Heroes. The goal of this hunt was to conserve the population and cull moose, which are contributing to the loss of broccoli crops.

The Maine Disabled Veterans Controlled Moose Hunt provides tags, guides and equipment for the hunters. Each guide is specially trained for conservation, and all Disabled Veterans Controlled Moose Hunts were held on properties being farmed by Smith Farms.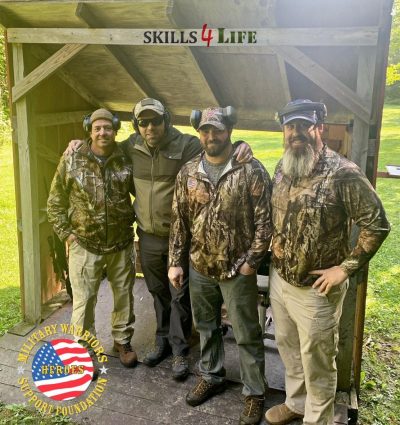 The hunt was hugely successful, with the vets harvesting four moose:
The largest bull measured 50 ¾"! Some of the guides and local game wardens appeared on the tv show Northwood's Law which made for some exciting evening stories. Each Hero was sent home with up to 100 lbs. of meat in their luggage to share with their friends and families. MWSF is grateful to Maine and all those involved for making this a highly successful hunt for our veterans.
Thank you, veterans for your service and sacrifice, and thank you, Maine Department of Inland Fisheries and Wildlife for honoring our nation's heroes and facilitating this opportunity!
More information on the "Maine Disabled Veterans Controlled Moose Hunt" can be found here.